Episode 179 – Cannibal Corpse's Paul Mazurkiewicz and Shadowside's Dani Nolden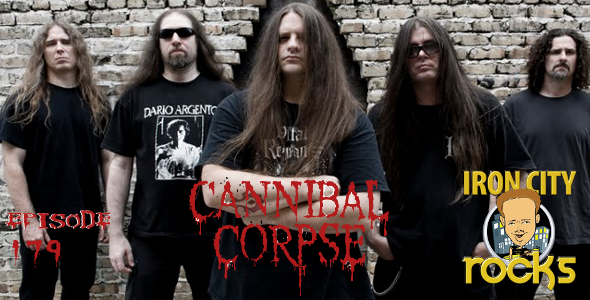 In Episode 179 we talk to one of the founding members of the extreme metal legends Cannibal Corpse, Paul Mazurkiewicz. Paul talks about their current their Torture Tour, the writing process withing the band, their choice of producers, the desensitization of society to their lyrics and even his favorite place to eat on the road.
We are joined also by Brazil's Shadowside. Vocalist Dani Nolden talks to us about their latest album, her roots as a singer, the music scene in Brazil and their plans for North America.
Podcast: Play in new window | Download