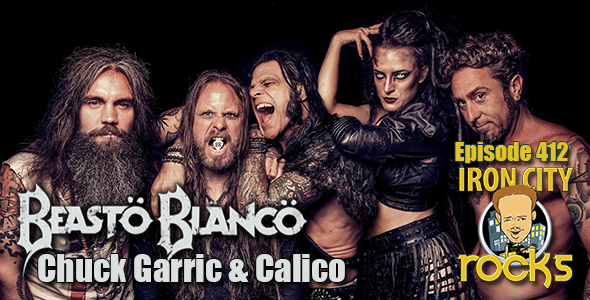 In Episode 412 of the Iron City Rocks Podcast we are joined by Chuck Garric and Calico Cooper of Beasto Blanco. Calico and Chuck talk about their new album We Are which will be released later this month. We talk about song selection, artist direction, their goals for their live performance and much more.
We are then joined by JP Soars. JP is hitting the road supporting his latest album Southbound I-95. JP talks about his transition from death metal guitarist to blues guitarist, his influences and a little cigar box guitar.
Finally Episode 412 would not be complete without one of Pittsburgh's hardest working bands, Chip & the Charge Ups. Maleena and Chip join us to talk about the band's infectious sound, working together as daughter and father in the same band and much more.
Podcast: Play in new window | Download