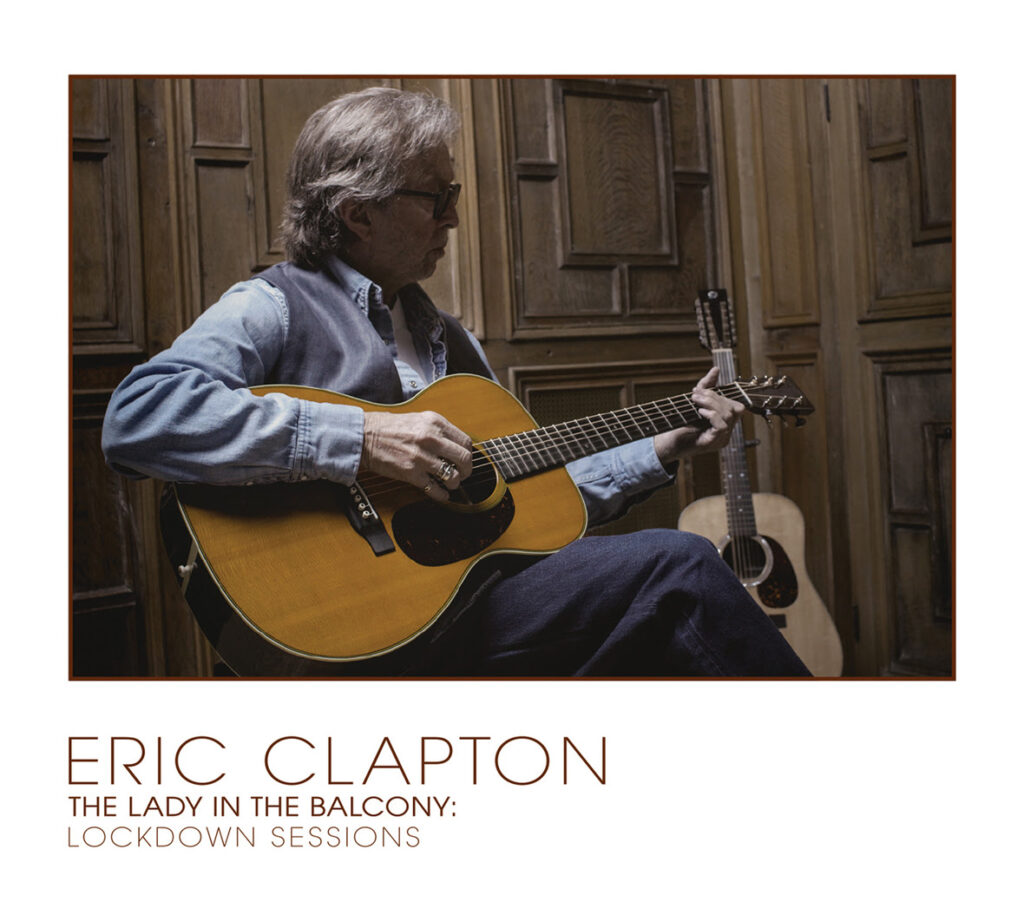 Eric Clapton was set to play the Royal Albert Hall in February of 2021. The pandemic had different plans for Slowhand. Instead he opted to take his band and do the performance for the intimate film The Lady In the Balcony: Lockdown Sessions filmed at the Cowdray House in West Sussex, England. Eric Clapton is joined by Nathan East (bass and vocals), Chris Stainton (keyboards) and Steve Gadd (drums)
The performance will be available on November 12 in various formats including yellow vinyl, CD, DVD, Blu-ray and streaming services. Watching the film really feels like are sitting in the room with the four musicians. The camera work is done in a magnificent way to give you a sense of space. From the load in during "Nobody Knows You" and the b-roll shots of the property it's about as intimate a film of a musician as you will find. The band goes into "Gold Ring" with Clapton on a 12-string and Nathan on a beautiful upright bass. Eric dedicates "Black Magic Woman" to Peter Green (original writer of the Santana classic) with a simple "this ones for Peter". Then they tackle another Peter Green classic with "Man of the World" which seems to be very autobiographical for a cover song.
"Kerry" shines as an amazing instrumental with beautiful finger picking. It was fun to watch the drummer, Steve Gadd watching Eric's every move for cues. "After Midnight" almost sounded like "Badge" when it started and had a real shuffle feel to it. Keyboard player Chris Stainton's playing and soloing adds a real dimension to the song. Clapton's voice is as smooth ever. If you had to criticize anything, "Bell Bottom Blues" he didn't quite hit the high notes of "I don't want to fade away" but made up for it with his tasteful note selection on the solo breaks.

"River of Tears" tugs at the the heart strings as Clapton floats over the notes on his Martin 6-string. The rendition of "Rock My Baby" was like a fine, aged whiskey. "This is for the lady in the balcony" Eric says leading into "Believe in Life". Who is this mysterious "Lady in the Balcony" that he names this album after? Obviously, we find out at 48 minutes in, Eric's wife Melia McEnery.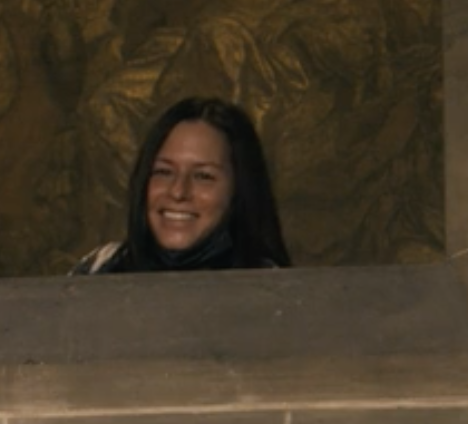 On "Going Down Slow" Clapton's playing a traditional acoustic guitar but his playing sounds almost as if he's using a nylon string guitar as he plays with this fingers. "Layla" was done with a swing to it like that added something new to the classic rock staple. "Tears In Heaven" never ceases to bare Eric's sadness.
At about the one hour mark, Slowhand goes electric with a tasty, bluesy "Long Distance Call" which was a Muddy Waters classic. "Bad Boy" features some fantastic piano playing from Chris Stainton to compliment Eric's swagger on guitar. The sit is concluded by another Muddy Waters staple, "Got My Mojo Working". If you are looking to see Eric Clapton in a truly intimate, relaxed setting where he really focuses on making great music and not having to be a visual entertainers for an audience, this is great chance to imagine yourself in the same room watching he and his buddies doing what they do best.
Track Listing:
Nobody Knows You When You're Down And Out
Golden Ring
Black Magic Woman
Man of the World
Kerry
After Midnight
Bell Bottom Blues
Key to the Highway
River of Tears
Rock Me Baby
Believe in Life
Going Down Slow
Layla
Tears in Heaven
Long Distance Call
Bad Boy
Got My Mojo Working