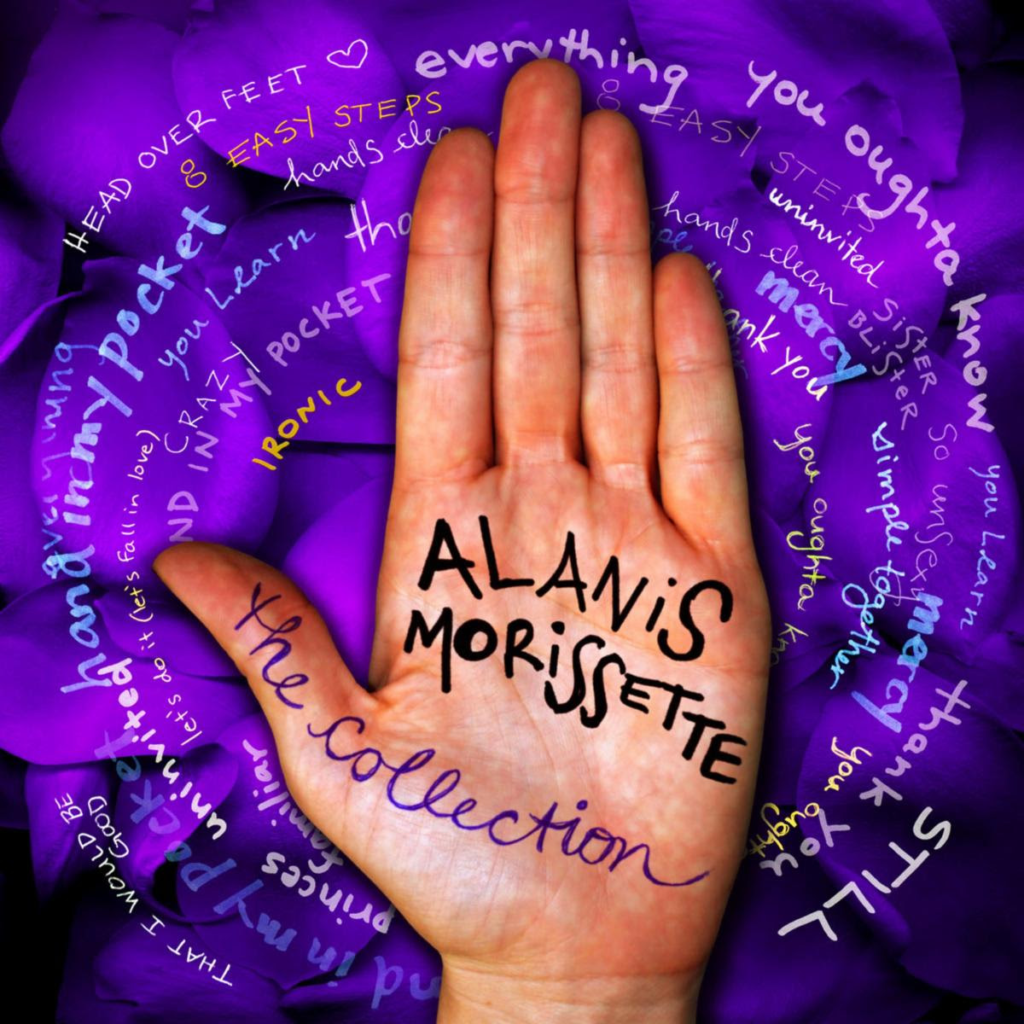 When most people hear the name Alanis Morissette, one thing comes to mind depending one who you are and that is their favorite song from Jagged Little Pill. The world didn't necessarily know who she was until that album and no one listening to modern music when that album debuted didn't know who she was after its release. On the list of best selling albums of all time, current Alanis occupies the 12th spot. To put that in context, that's ahead of Metallica, Guns N' Roses, Bruce Springsteen, Pink Floyd and any Beatles album.
2005 saw the CD release of The Collection, a "greatest hits" package from Alanis. What's notable is the fact that it wasn't just a repackaging of Jagged with a few songs sprinkled in. Jagged was represented with only 25% of the song selection. Songs from soundtracks alone are almost as well represented. The Collection sold a respectable million copies world-wide. The significant things about this collection of songs is gives you an opportunity to really digest that Alanis wasn't just a flash in the pan so to speak. She didn't flame out under the magnitude of her own success. She has continued all these years in making music that could quite simple be called "sincere".
Now in 2023 the long-awaited vinyl release of The Collection (available now) which includes the iTunes bonus track "So Unsexy" as the 19th song. If the color of your vinyl is important, Target has an exclusive "Grape" edition available as well.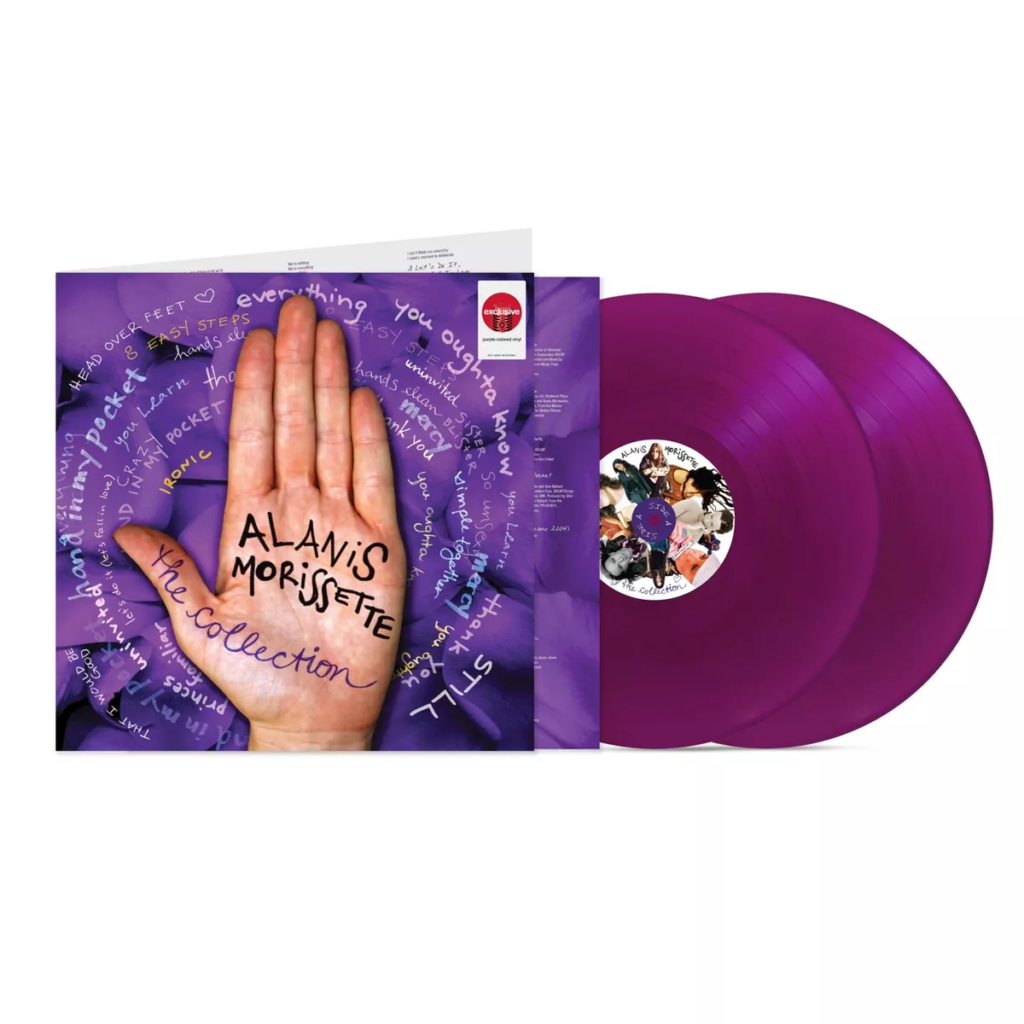 THE COLLECTION
2-LP Track Listing
Side One
1. "Thank You"
2. "Head Over Feet"
3. "Eight Easy Steps"
4. "Everything"
5. "Crazy" – James Michael Mix
Side Two
1. "Ironic"
2. "Princes Familiar"
3. "You Learn"
4. "Simple Together"
5. "You Oughta Know"
Side Three
1. "That I Would Be Good"
2. "Sister Blister"
3. "Hands Clean"
4. "Mercy" – From The Prayer Cycle
Side Four
1. "Still"
2. "Uninvited"
3. "Let's Do It (Let's Fall In Love)"
4. "Hand In My Pocket"
5. "So Unsexy" – Vancouver Sessions 2004