What one living musician could better honor the magic created between Duane Allman and Eric Clapton than Derek Trucks? He played with Allman Brothers Band for over 15 years, has recorded an album with and toured with Eric Clapton, is one of the most renowned slide players living and to top it off is named after Derek and the Dominos. This music is truly in his DNA.
August 24, 2019 at the Lockn' Festival Derek, his wife Susan Tedeschi and the Tesdeschi Trucks Band performed Layla and Other Assorted Love Songs with some heavy hitters including Trey Anastasio (of Phish) and Doyle Bramhall II (who has also recorded and toured with Eric Clapton).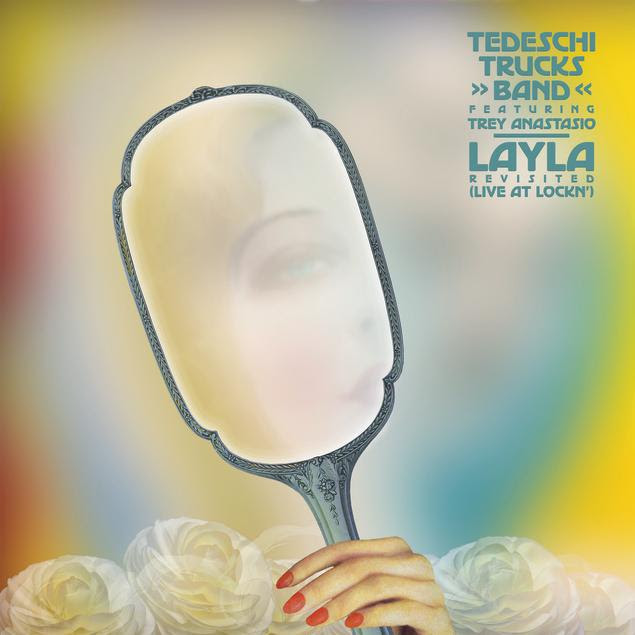 When an album, which ironically was considered a commercial failure at the time, has become so burnt into fans' brains a project of this scope can be treading into dangerous waters. Can any band out do the original? Maybe not. But what the band did that night was breath a new life and a new frame of reference into material that you almost don't hear you've heard it so much. "I Looked Away" for example was the lead off track of the album and obviously not a single. A song that maybe you didn't listen to as much. But on this album, you are drawn to it as if to see what a disaster this might be. Could anyone do this justice. The answer, absolutely. "Bell Bottom Blues" allowed the singers to interweave with all the guitarists beautifully. "Keep On Growing" was a 12 minute party on stage full of masterful guitar work, great horns and such jubilation. This is one of those performances that could have been 25 minutes and no one would notice. The smoky soul of "Nobody Love Your When You're Down and Out" and "Anyday" were tasty treats for the crowd.
The band finished side 2 with the Segar & Broozny classic "Key to the Highway". This was not the only cover on the album but the Tedeschi Trucks Band kept it same vein as the original material on the album just as Hendrix's "Little Wing", "It's Too Late", "Have You Ever Loved A Woman" and "Nobody Knows You When You're Down and Out"
"Thorn Tree In The Garden" was not performed as part of the set but is a studio recording featuring just with Derek and Susan.
So the million dollar question on the collection…"Layla". When the track starts, you can't tell it's not Clapton until Susan's sultry voice comes in. What shes does masterfully is sound like Susan. She didn't try to be Eric. The guitar tone was about as close as one could get without samples. What was cool was the solo itself was not a note-for-note mimic of the original. The spirit was there but all the players improvised with passion. It built to a fever pitch. Speaking of pitch, it seemed as though Derek was going to slide up at one point to almost the bridge. When it time, the iconic piano part came in with a beautify slide over top much more in line with the original but again not a rip-off.