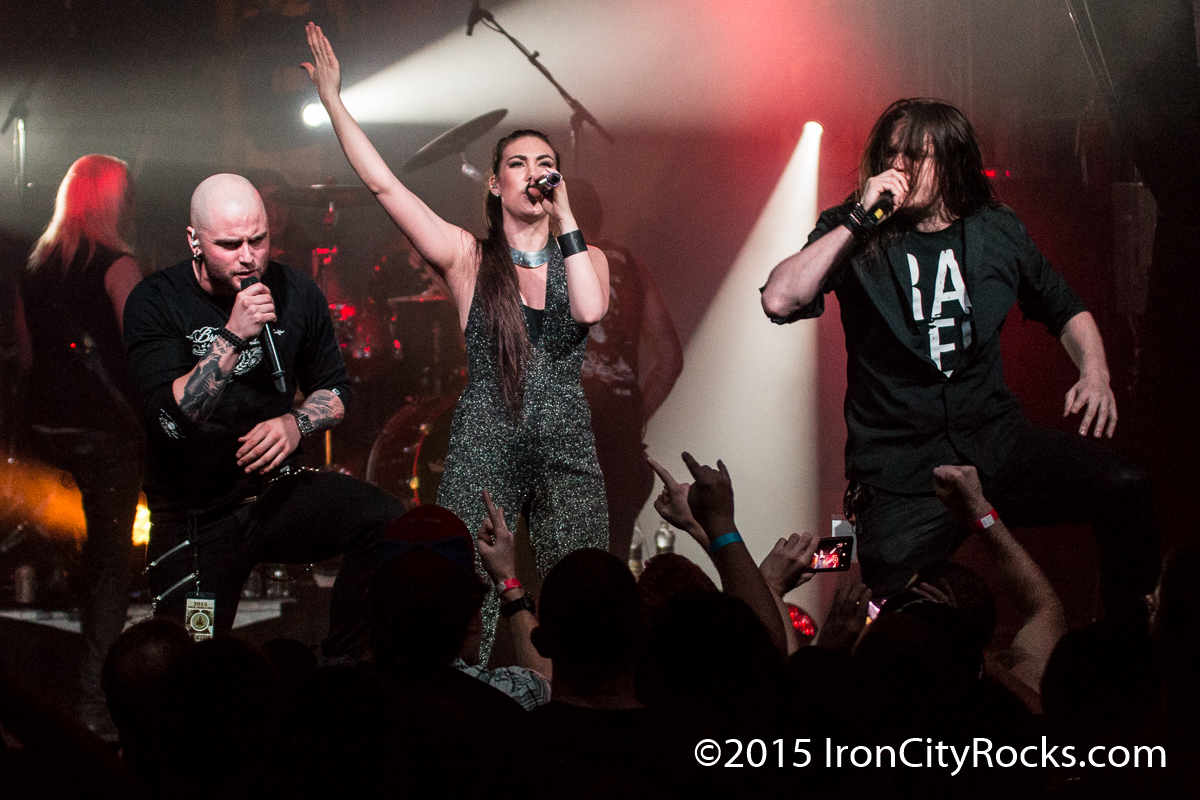 Photos and Review by Sean Benedict
      The Massive Collision Tour featuring Amaranthe, Butcher Babies and Lullwater collided with Pittsburgh's Altar Bar and delivered a diverse evening of great music to all who attended.  Opening the show were local bands Leeja Stark and Black Thorne who both put on tight sets
Lullwater, hailing from Athens, Georgia is a heavy, melodic band that really rocks.  From the moment they took the stage they had the audience's attention.   Their music has twinges of the early Seattle grunge sound (albeit a little heavier) and some "Southern rock."  The band was very engaging and the music was catchy and memorable.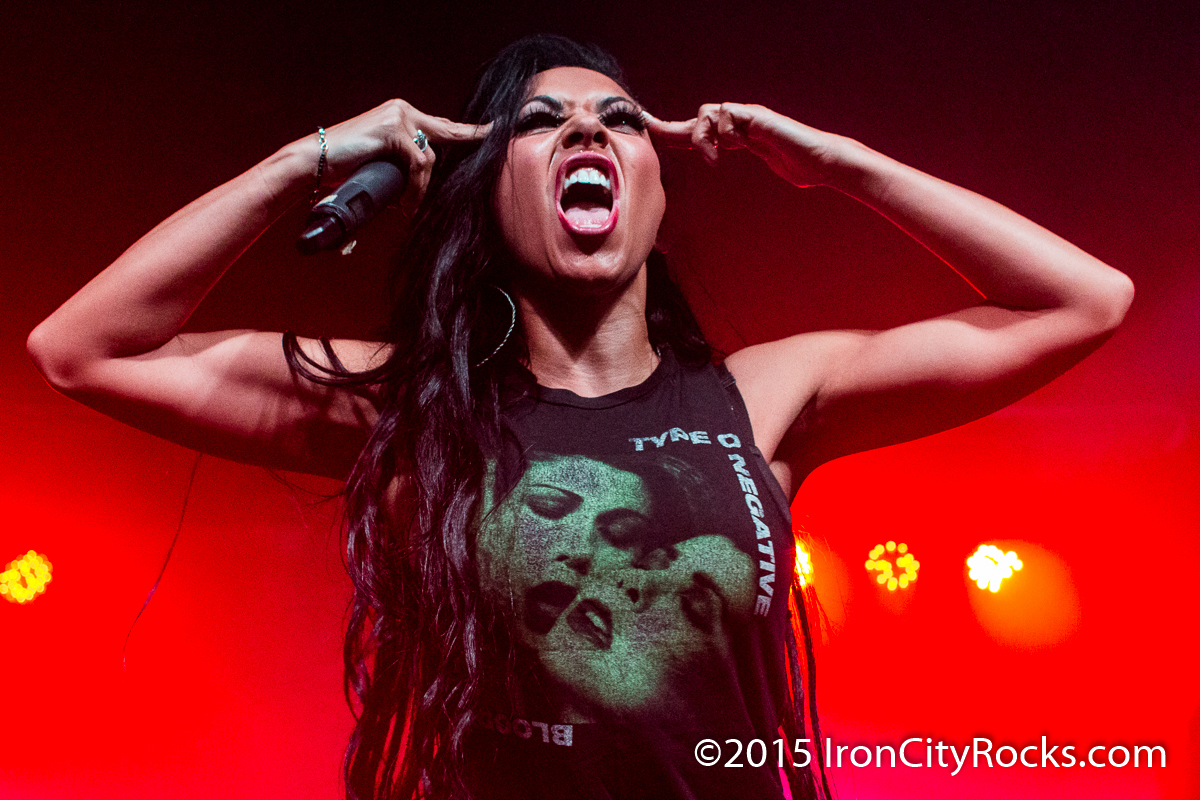 Butcher Babies was up next and it seems like Pittsburgh has become their second home, seeing this is their third trip to the area since August.  The band KILLED IT.  Every time they come through they get better and better.  They are a fun band to watch and they really love what they are doing.  They even brought James Samarco from Pittsburgh's own Fight Machine to sing along with them on their kick ass cover of "They're Coming to Take Me Away."
Amaranthe closed the night with an impressive set that began with the song "Digital World" off of their latest album Massive Addictive.  Amaranthe is a power metal band from Sweden that features a lot of heavy guitars and an almost poppy undertone.  Highlighting the band is the three vocalists – Elize Ryd, Henrik Englund, and Chris Sorbye (filling in for Jake E. Lundberg who is home with his family.)  The three vocalist work well together and their distinct styles along with Olof Morck's  heavy guitars really give this band a truly unique sound which they bring to the stage almost flawlessly.
Check out the pics from the show below.
Butchers Babies at the Altar Bar
Amaranthe at the Altar Bar