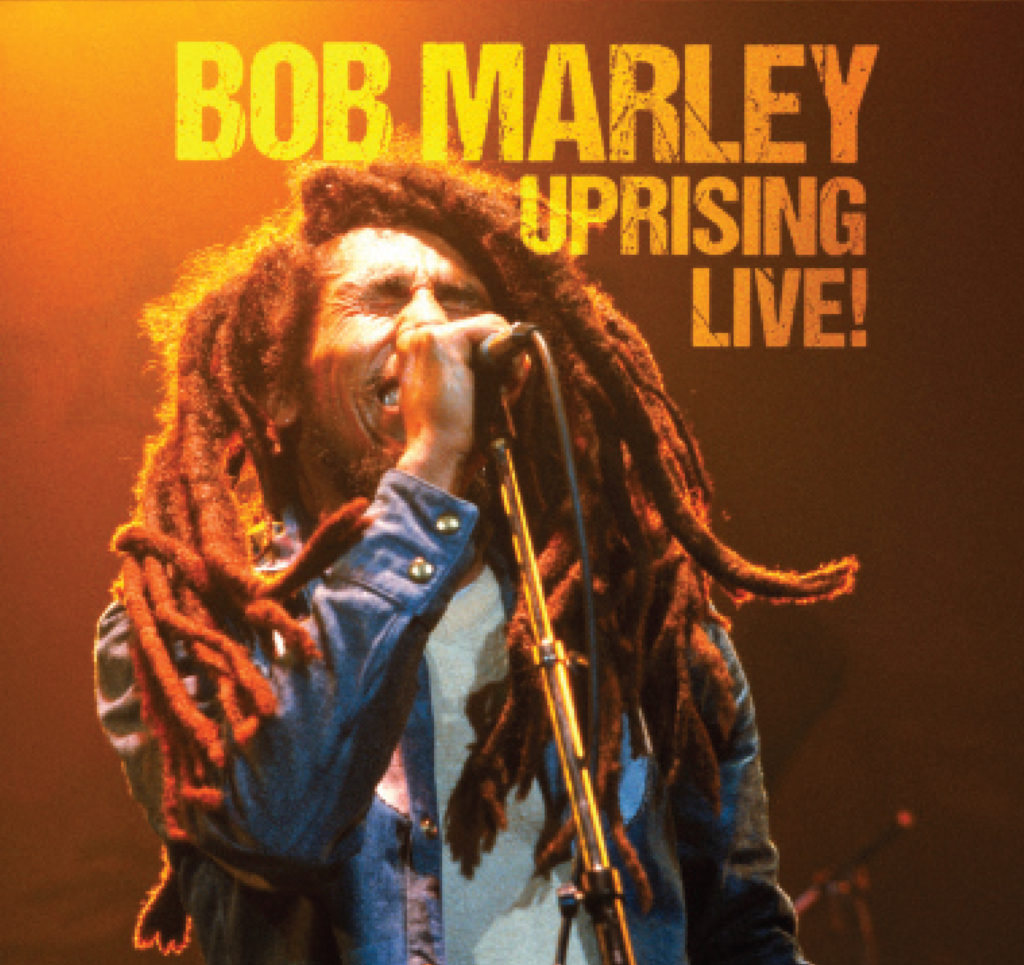 There is no other way to say it, Bob Marley was taking from this earth too soon. Bob passed away from cancer at the age of 36 in May of 1981. Bob played his last concert on September 23, 1980 at the Stanley Theatre in Pittsburgh, PA (now the Benedum Center). That concert was released in 2011 as Live Forever. Thankfully the tape was rolling earlier that year on July 13th at Dortmund's Westfalenhalle. Eagle Rock Entertain will release on November 13th this full show as Uprising Live! for the first time ever on vinyl.

Before you think they slipped the wrong record in your sleeve, the show starts out with four tracks by The I Three (The I Three consisted of Bob Marley's wife Rita Marley, Judy Mowatt an Marcia Griffiths. At first a listener might wonder why you were listening to anything other than Bob. But it did something extremely unique for a live album. When you listen to 99.9% of all live albums you drop the needle and boom you are listening to the main event. This was special in that it built up anticipation. You went through these tracks and then you hear the crowd chanting "Bob Marley" and for moment you felt like you were at the show in the crowd feeling the anticipation. It was really well done.
It is also wonderful that Uprising Live! and Live Forever even though taking only months apart are totally different sets. Evidently before giant video screens and synchronized videos, bands could mix it up from night to night.

Another take away from this is Bob Marley and the Wailers were as good live as they were on any studio recording this reviewer has ever heard. If you could peal back the crowd's enthusiasm this could have been a studio album. Some of the songs were extended but this band was tight.

Eagle Rock releases Uprising Live! on November 13th for the first time ever on vinyl. To pre-order click here.
TRACKLISTING
Side A
1) Precious World
2) Slave Queen
3) Steppin' Out Of Babylon
4) That's The Way Jah Planned It
Side B
1) Marley Chant
2) Natural Mystic
3) Positive Vibration
4) Revolution
5) I Shot The Sheriff

Side C
1) War / No More Trouble
2) Zimbabwe
3) Jamming
4) No Woman, No Cry

Side D
1) Zion Train
2) Exodus
3) Redemption Song
4) Could You Be Loved

Side E
1) Work
2) Natty Dread
3) Is This Love
4) Get Up, Stand Up

Side F
1) Coming In From The Cold
2) Lively Up Yourself