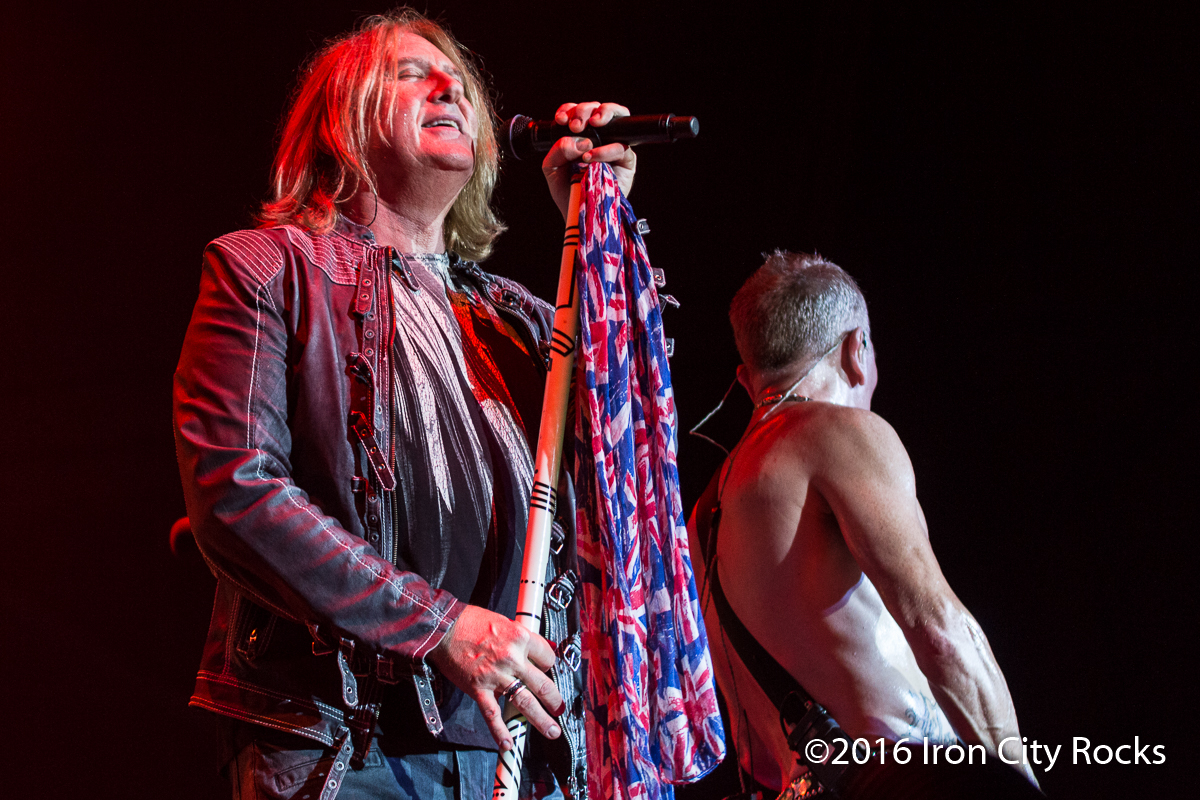 The 80's were in full swing this past weekend at First Niagara Pavilion as Def Leppard, REO Speedwagon and Tesla rocked out with a near capacity crowd.  It may have been 30 plus years (or longer) since these bands first appeared on the scene but all three bands delivered a performance that was ageless.  All three bands sounded just as good as they did in their heyday.
Tesla took the stage first coming out to "Rock Me to the Top" off of their 1986 debut album Mechanical Resonance, and didn't let up once during their
short set which included hits such as "Edison's Medicine", "Hang Tough" and  "Little Suzy."  The crowd was singing along for the entire set which concluded with the guitar wizardry that is "Modern Day Cowboy."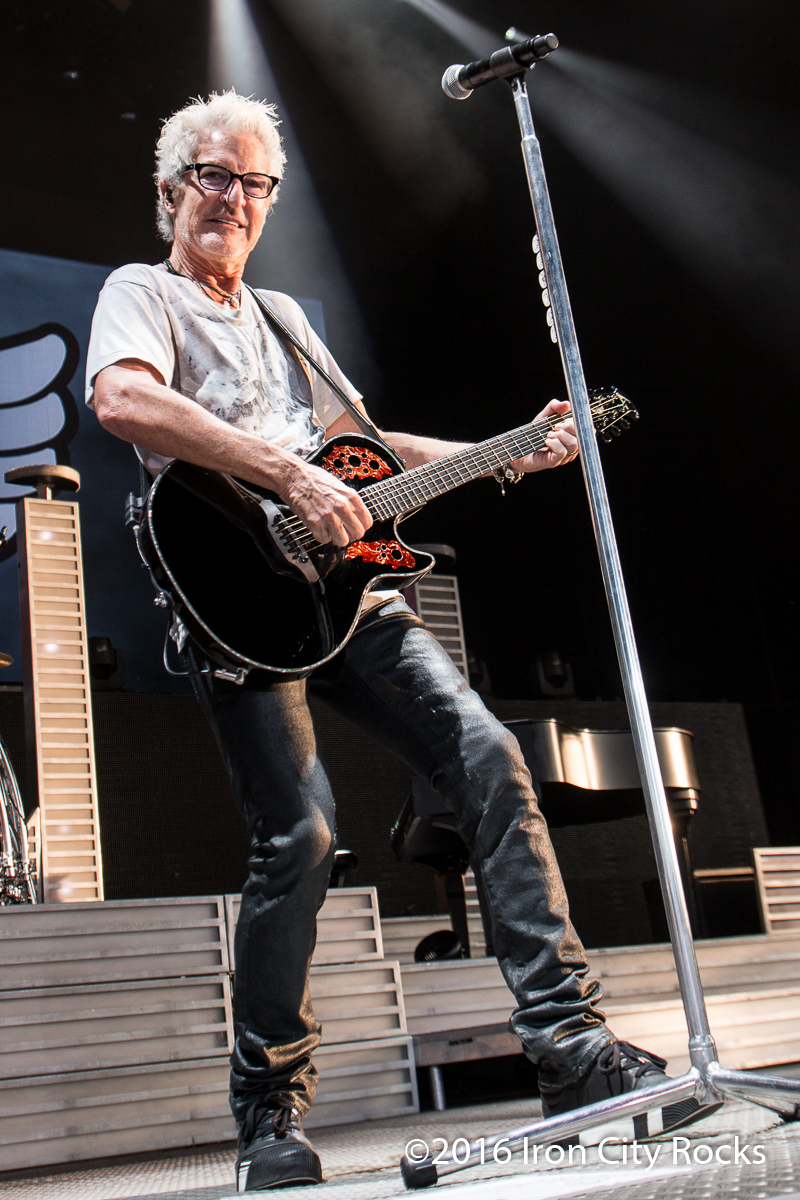 REO Speedwagon was up next with a killer set that included all their hits, with the highlights being "Can't Fight this Feeling", "Ridin' the Storm Out" and of course "Roll With the Changes".  Vocalist Kevin Cronin sounded just as good as ever.
Finally it was time for Def Leppard to hit the stage with "Let's Go" off of their 2015 self titled release.  Joe Elliot and the boys took command of the stage and played a set that spanned their decades long career, all the while sounding like they did when they first started.  While the set consisted primarily of songs from the album Hysteria, some deep cuts such as from High and Dry and Pyromania made an appearance.  Joe Elliot even reminisced about their 1981 show at the Stanley Theater opening for Ozzy Osbourne with an anecdote about Ozzy pissing out of the dressing room window.
All in all it was a great night of some classic 80's rock music and the fans in attendance were treated to a great show.
Def Leppard at First Niagara Pavilion
REO Speedwagon at First Niagara Pavilion
Tesla at First Niagara Pavilion