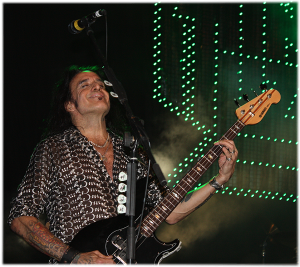 In Episode 136 we talk to Thin Lizzy bassist Marco Mendoza about his extraordinary career. Marco talks about growing up in a music family and how he came to play the bass. He also talks at great length about his versatility and how that has kept him in the music business for as long as it has.
We also talk to Ted Aguilar of the band Death Angela as they made their way to our city of Pittsburgh with Anthrax and Testament.
Aaron continues the Producer Series and talks to graphic artists (and podcasters) Dario and Roch about how to package your work professionally.
Podcast: Play in new window | Download