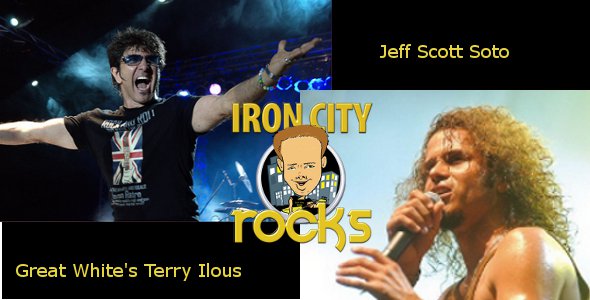 In this episode of Iron City Rock we feature vocalist Jeff Scott Soto. Jeff recently released Damage Control and we get all the details of the record. He also talks about the early part of his career with Yngwie Malmsteen and all the way through to his work with the Trans-Siberian Orchestra.
Also joining us is Great White front-man Terry Ilous. Terry talks about the bands upcoming album Elation, his roots as a singer, the Great White experience and much more.
Great White will be appearing at the Pepsi-Cola Roadhouse in Burgettstown, PA on 4/6/2012.
Podcast: Play in new window | Download