Episode 167 is  jammed packed with guests. We have from the band The Treatment, Matt Jones.  Matt talks about how they came to be the opening band for Kiss and Motley Crue's "The Tour", the bands' plans for the United States and what they have coming up after this string of US dates.  We also have from the band The Last Vegas Chad Cherry.  Chad talks about the new album Bad Decisions and their string of tour dates.

Finally joining us is Iron City Rocks veteran Scot Coogan.  Scot is currently on the road with Lita Ford's band in support of her album Living Like A Runaway.  Lita is on tour with Def Leppard and Poison.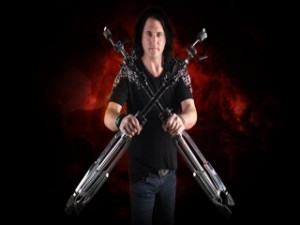 Also, we introduce the very first installment of the Woodshed.  The Woodshed is brought to us by Avalon Beat and allows our listeners to submit questions about making music.  In this installment Suzanne talks about the Major Scale.  Click below for the handout material covered.
Podcast: Play in new window | Download