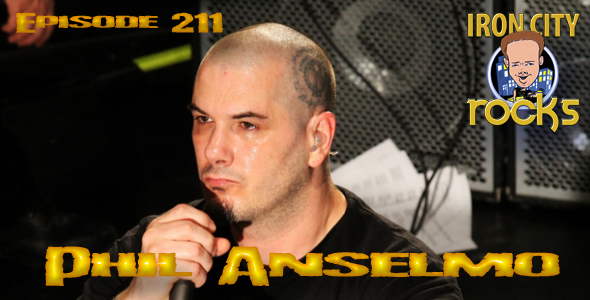 On Episode 211 of the Iron City Rocks Podcast we welcome Phil Anselmo to the show. Phil talks to us about his new band Phil Anselmo and the Illegals, their current US tour, their new album Walk Through Exits Only and about his up coming horror film festival.
We are also joined on the show buy Sister Sin vocalist Liv Jagrell. Liv tells us all about the re-release of the band's first album Dance of  the Wicked which is available now. We also talk about the music scene in Sweden in some detail and breaking the band in the United States
Also joining us in the legendary Jon Oliva (Trans-Siberian Orchestra, Savatage). Jon talks to us about his first ever solo album Raise The Curtain.
Podcast: Play in new window | Download