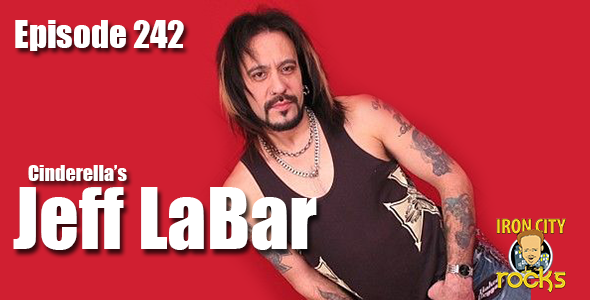 In Episode 242 of the Iron City Rocks Podcast we are joined by Cinderella's Jeff LaBar.  Jeff talks to us about his new solo album, One For The Read.  We also talk about the possibility of new Cinderella material in the future and we talk about Jeff's signature guitar spinning trick from the 80's.
We are also joined by Marco Mendoza of the band The Dead Daisies.  The Dead Daisies are a new group made up of Marco along with several members of Guns 'n Roses.  They have just finished a tour with Lynyrd Skynyrd and Bad Company and are now opening shows for the Def Leppard/KISS tour.
Finally we are joined by Vinnie Salvatore of the band American Dog who have just released a great new album, Neanderthal.  Vinnie recently joined American Dog and we talk about the bands' decision to add a fourth member and who the new record took shape.
Podcast: Play in new window | Download