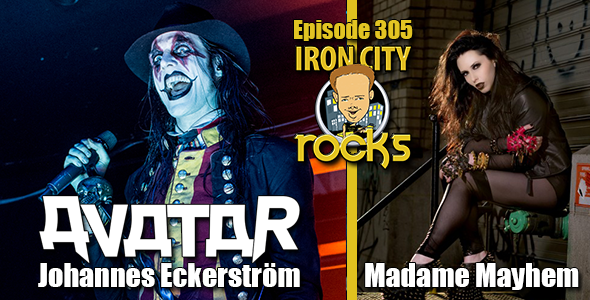 In Episode 305 of the Iron City Rocks Podcast we talk to Avatar vocalist Johannes Eckerström about their current US tour, Playing the Worlds Loudest Month Festivals and their new album Feathers & Flesh.  We are also joined by Madame Mayhem who fills us in about her tour with Mushroom Head.
Avatar's Feathers & Flesh  will be released on May 13th and Madame Mayhem will be hitting Altar Bar on May 17th.
Here are some photos from Avatar's recent show in Pittsburgh.
Podcast: Play in new window | Download