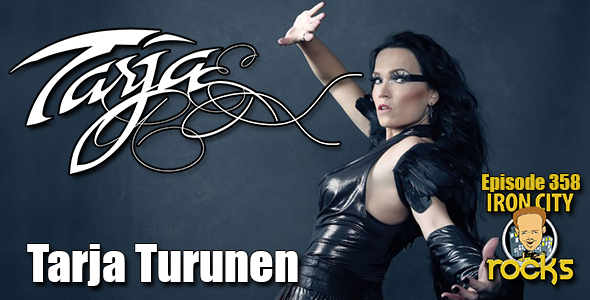 In Episode 358 of the Iron City Rocks Podcast we talk to Tarja Turunen about her new holiday album, from Spirits and Ghosts (Score for a dark Christmas). Tarja talks with us about how the album came about, recording Christmas songs in warm, sunny weather, the inspiration for the song selection and writing her own holiday classic.
We also are joined by Jacob Cabe who is currently on tour supporting Bobaflex. Jacob is fantastic, young guitarist who is doing his best to keep guitar-driven rock music alive and well.
Finally we are joined by Lynn Sorensen of Heaven and Earth who have a new album, Hard to Kill, out now. Lynn, formerly of Bad Company, talks about how he came to work with Stuart Smith, the band's founder, his approach to bass and much more.
Podcast: Play in new window | Download