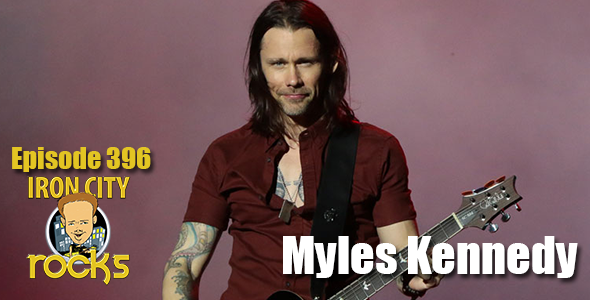 In Episode 396 of the Iron City Rocks Podcast we are joined by Myles Kennedy (Alter Bridge, Slash) who is currently touring to support his 2018 release Year of the Tiger. The concept record is an extremely personal project based on his father's passing in 1974. Myles talks about finding a time in his life when it felt right sharing such a personal story, how the songs came together and the emotional toll of performing the material live. He also talks about his plans for 2019 which includes new Alter Bridge material
We are joined once again by our friend Johnny Gioeli (Axel Rudi Pell, Hardline, Crush 40) to talk about his debut, solo album One Voice. The album has been 2 years in the making and will be released in December on Frontier records. There is still time to support the inspiration for this album, Joe Barber. You can visit Pledge Music for more information on how you can help.
Finally we are joined by Robert Berry who has recently released The Rules Have Changed as 3.2. Robert was part of 3 with Carl Palmer and the late Keith Emerson. Robert and Keith has set out to write and record the followup to To The Power of Three which was the band's only album. Unfortunately with Keith's passing, Robert carried on and shares this incredible story.
Podcast: Play in new window | Download