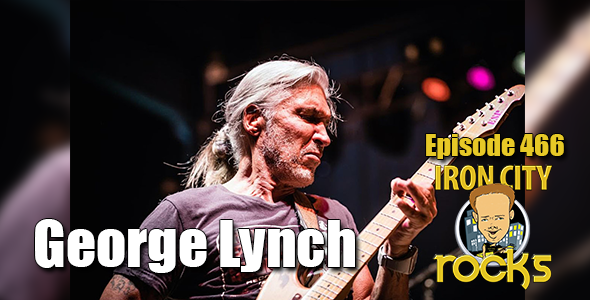 In Episode 466 of the Iron City Rocks Podcast we are joined by George Lynch (Lynch Mob, ex-Dokken) to discuss his first ever instrumental album Seamless. Seamless is set to release on August 20, 2021 and George talks to us about how this album ended up instrumental, how it impacted his approach to song writing and his desire to do a blues album in the future.
We are also joined by Chan Kinchla, guitarist for Blues Traveler. Chan talks to us about the band's latest album, Traveler's Blues, which includes collaborations with Warren Haynes, Christone "Kingfish" Ingram, Rita Wilson and many more. Chan talks about how these collaborations came together, choosing the write songs, how they fit in their current live set and much, much more.
Finally we are joined by keyboardist Jimmy Waldo. Jimmy, a founding member of Alcatrazz, is re-releasing his band Blackthrone's first two albums. Blackthorne was a band in the 90's comprised of Jimmy on keyboards, Graham Bonnet on vocals, Bob Kulick on guitar, Chuck Wright on bass and Frankie Banali on drums. Jimmy talks about why the band never broke through, the lack of record company support and the process of getting the music out now. He also discusses the forthcoming Alcatrazz studio album.
Podcast: Play in new window | Download