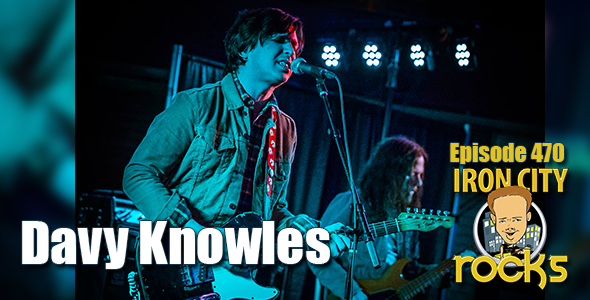 In Episode 470 of the Iron City Rocks Podcast we are joined by Davy Knowles. Davy talks to us about his new album What Happens Next, the maturation of his songwriting, his gear, and his current string of US tour dates.
We are also joined by one of the world's foremost Ukulele players, Jake Shimabukuro. Jake is set to release Jake & Friends which features an amazing assortment of some of music's biggest names. Jake talks about how he connected up with names like Willie Nelson, Bette Midler, Vince Gill, and Warren Haynes among others, his unique approach the the ukulele, and his current US tour.
We introduce you to Patrick Kearney of New York City's Station. Station is set to release Perspective. We talk about the sound of the band and where their influences came from, fan reaction to the band's sound and the band's plans to take the music to a larger audience.
Podcast: Play in new window | Download