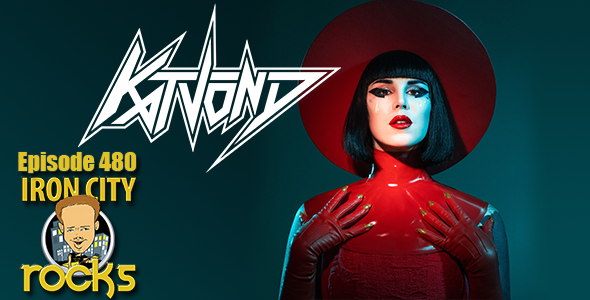 In Episode 480 of the Iron City Rocks Podcast we are pleased to be joined by Kat Von D. Kat will be starting her US tour in Pittsburgh on February 28 at the Thunderbird Cafe. Kat released her debut full-length album Love Made Me Do It in 2021. Kat talks to us about how music has been a part of her life and art for her whole life, finding inspiration for her lyrics, her musical influences and so much more.
Also joining is Chris Caffery to talk about his band Spirits of Fire's sophomore album Embrace the Unknown. Chris also catches us up on the latest with Savatage and reflects on the Trans-Siberian Orchestra tour that just wrapped up.
We are joined finally by Bo Howard (bass) and Landon Herring (drums) of Tennessee's Naked Gypsy Queens. The band recently released their debut EP Georgiana on Mascot Records.
Podcast: Play in new window | Download