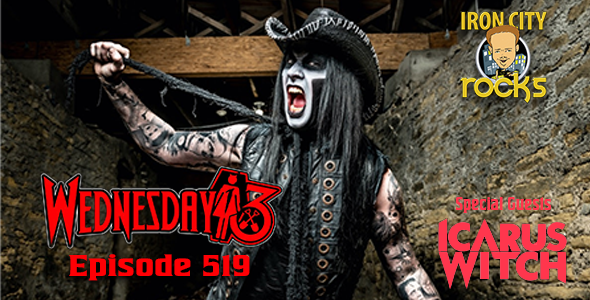 In the 519th Episode of the Iron City Rocks podcast we welcome back to the show Wednesday 13. Wednesday 13 is current on the road celebrating the 21st anniversary of the Murderdolls which features W13 and Slipknot drummer Joey Jordison. Wednesday talks to us about how the band helped shape his solo career, his decision to leave Frankenstein Drag Queens from Planet 13 to pursue the Muderdolls, going back out and doing exclusively Muderdolls music on this run of dates and the outlook for new Wednesday 13 material in 2024.
Wednesday 13 will be at the Crafthouse Stage & Grill on November 17. Tickets available now.
We also welcome back to the podcast Pittsburgh's own Icarus Witch. Guitarist Quinn Lukas joins us to talk about the new album, No Devil Lived On. Quinn talks about the challenges and benefits of writing the band's first concept album, working in the confines of the story, the band's plans for taking the music to the masses and much, much more.
Podcast: Play in new window | Download