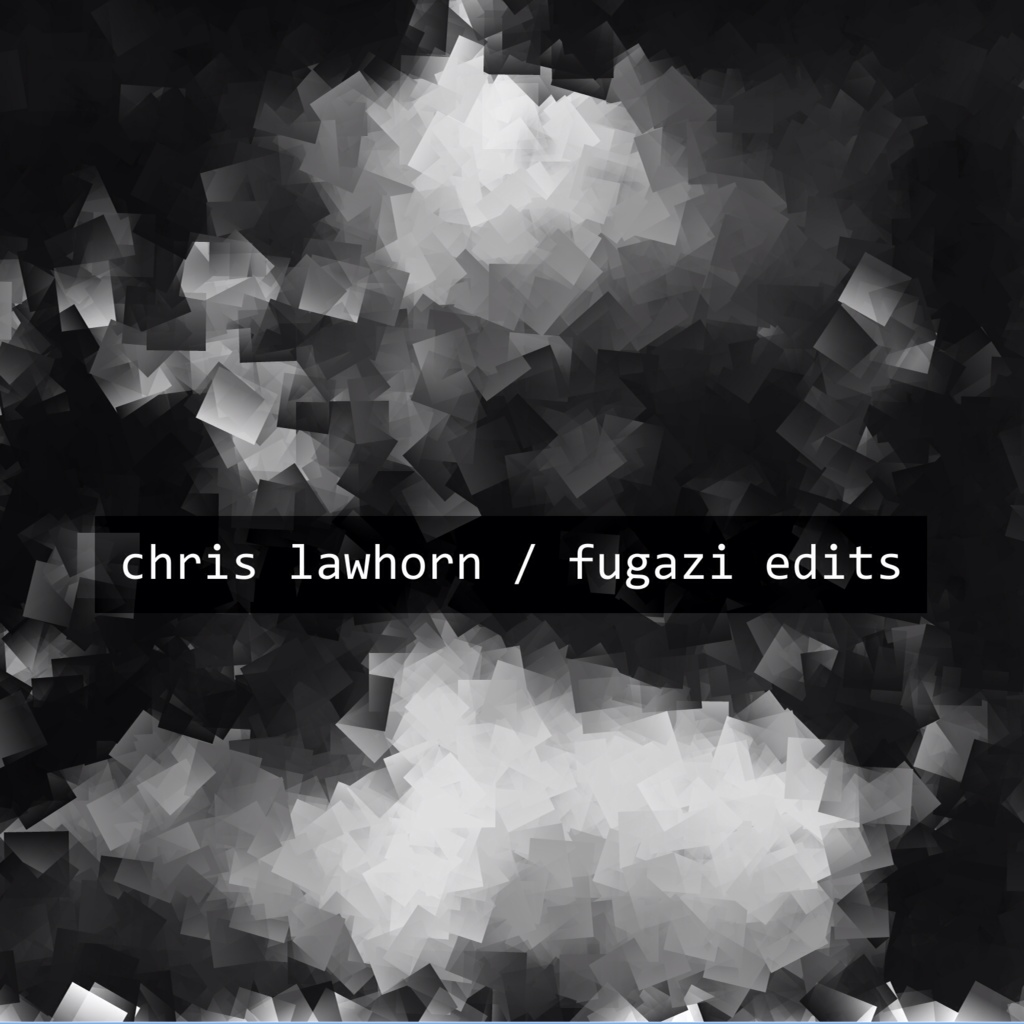 Fugazi is band that is legendary to the Hardcore Punk Scene. Fronted by Ian Mackaye who also was part of the equally legendary Minor threat. Fugazi forged an unmistakable stripped down rock songs with catchy hooks and melodies, while still experimenting with A-Tonal sounds to create a sound-scape like no other. While Fugazi has called an indefinite hiatus, the fans have not. One fan in particular, Chris Lawhorn, took it upon himself to re-mix some of his favorite tracks and release an album called "Fugazi Edits". Not only does he have the band's blessing on this record, but he is also keeping with the socially conscience spirit of the band and donating the proceeds to charity. We caught up with Chris recently to talk about this release:
Chris, you started out as a drummer. What got you into drumming?
I'd been playing guitar in a band in high school. But, I wanted to make a solo album–and have drums on it. So, when my band split up, I started playing drums for the new band that the bass player started. He needed a drummer. And, I needed to learn how to play. So, it all worked out. That guy–Damian Hade–is the one who turned me onto Fugazi. And, he went on to play in a better-known band called Dead Letter Auction.
Are you still playing drums today?
Very rarely. And only for recordings.
How did you make the transition from Drummer to re-mixer?
My label and albums weren't bringing in enough money to do them full-time. So, I had a bunch of side jobs. One was as a promoter for a spring break company. At the end of each season, I'd make compilations of all the spring break hits for everyone on staff–as a memento. My boss there knew I had some background in production anyway. So, between that and my interest in dance music, he asked if I wanted to start DJing.
How did the Fugazi project get started?
I love the band. And, they've not made an album in almost a decade. So, I fiddling around with some of their tracks–trying to make something that would sound familiar, but new. I sent one of these demos to Ian–from the band–and he gave me permission to sample their music for a full album.
Did any of the Fugazi band members have any input on this project?
I talked with Ian a lot about practical stuff–what to call the album, the release date, the artwork, and so on–to make sure we were on the same page. As far as the music and mixes, the band wasn't involved at all. So, I had a lot of autonomy–which made it easier to navigate.
Why did you decide to donate the sales to charity?
Basically, we discussed the finances of the album–and what to do if it went well and turned a profit. In trying to figure out who should get what and when, Ian suggested that I just give the band's portion to a charity in D.C. So, the money that would have been theirs will go there. And, I'm going to do the same, giving what would have been my share to humanitarian aid group.
For more information on Chris and this new release head to www,chrislawhorn.com.