Nearly 20 years ago, the Rolling Stones released the package Four Flicks exclusively in the US at Best Buy. Included in that package was a show from a Stadium, a Theatre and an arena. That arena show was New York City's Madison Square Garden. On June 10, 2022, Mercury Studios is releasing Licked Live in NYC as a stand-alone package on Blu Ray, CD, DVD and Vinyl which features the January 18, 2003 show remastered.
If you are thinking to yourself that there's no reason to plunk down the price of 4 gallons of gasoline on something you already may have in your collection, there are four Stones classics that were not included in the original release. See the set list below for details. For the vinyl aficionados there is a 3 disk, white pressing of the album. Also included is the feature "Tip Of The Tongue" which was also included on Four Flicks.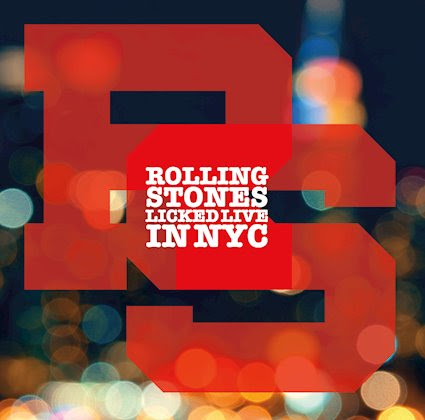 As to the actual music, the band was rounded out with Darryl Jones on bass, Chuck Leavell on piano and keyboards, Blondie Chaplin on guitar, Lisa Fischer and Bernard Folwer on backing vocals, and the horn section comprised of Michael Davis, Kent Smith and Tim Ries. The set list was very much a "greatest hits" as the tour centered on the Forty Licks compilation album. It is safe to bet that no one in the Garden that night had to turn to the person next to them and ask "what's this song?". The tour had been rolling full-steam for two months before this show and this was actually the second stop at MSG as they had played it earlier in the tour. In re-watching it is great to be reminded of the late Charlie Watts and his importance to the feel of the band. This is a blessing of the never-ending Stones video archives.
Set List:
1. Intro
2. Street Fighting Man
3. Start Me Up**
4. If You Can't Rock Me
5. Don't Stop
6. Monkey Man
7. Angie
8. Let It Bleed
9. Midnight Rambler
10. Tumbling Dice**
11. Thru And Thru
12. Happy
13. Gimme Shelter**
14. You Got Me Rocking
15. Can't You Hear Me Knocking
16. Honky Tonk Women (with Sheryl Crow)
17. (I Can't Get No) Satisfaction
18. It's Only Rock 'n' Roll (But I Like It)
19. When The Whip Comes Down
20. Brown Sugar
21. Sympathy For The Devil**
22. Jumpin' Jack Flash
**Previously unreleased