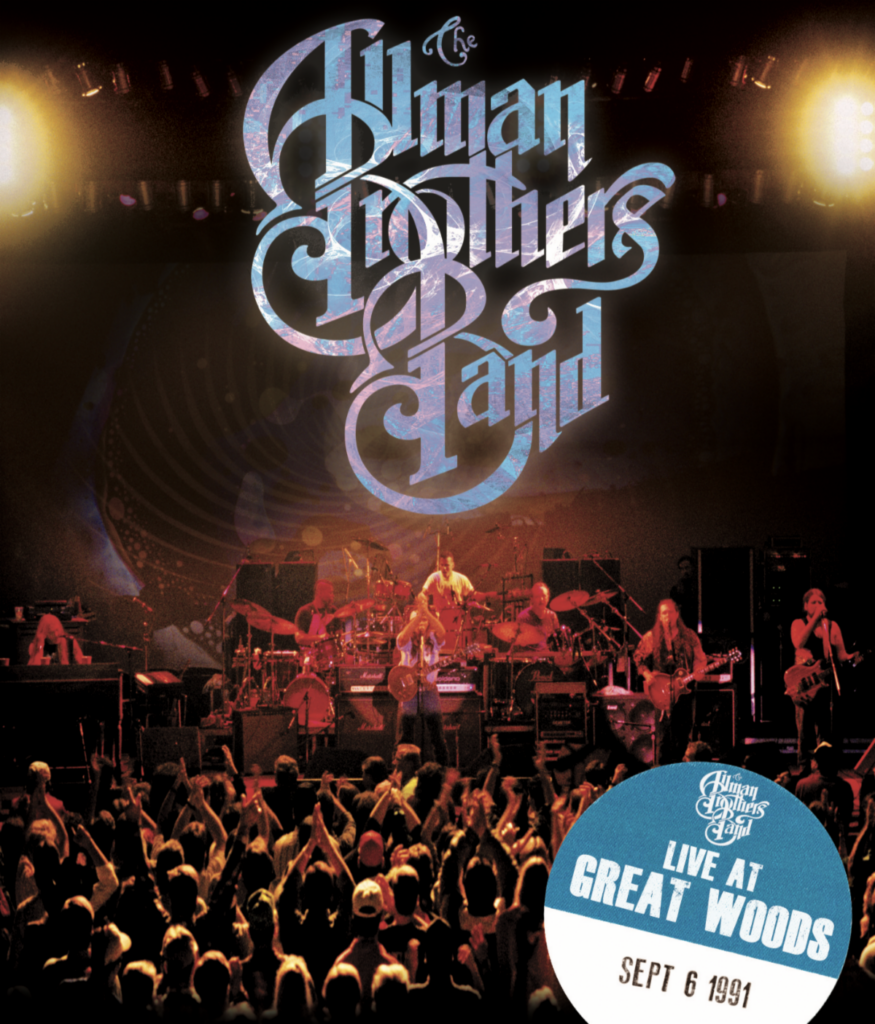 On September 6, 1991 The Allman Brothers Band played the Great Woods Ampitheatre (now the Xfinity Center) in Mansfield, MA. The show was originally released on VHS and Laser Disc in 1992 and later on DVD in 1994. The original version featured interviews interspersed with footage from the show. In 1998 the show was re-released on DVD featuring complete versions of the songs. Both versions were long since out of print.

On March 26, 2021 Live At Great Woods was once again made available to fans on DVD and now on Streaming Services. Coming directly from the estate of the band this version features the songs with the interviews omitted. The viewer is treated to 90+ minutes of a well-oiled Allman Brothers Band featuring Duane Allman (keyboard and vocals), Dickey Betts (guitar and vocals), Warren Haynes (guitar and vocals), Butch Trucks (drums), Jaimoe (drums) , Allen Woody (bass), Marc Quinones (percussion). The band was touring on the recently released album Shades of Two Worlds.
Some highlights from the show an acoustic set including the classic "Going Down The Road", Dickey Betts and Warren Haynes playing at a masterful level and for Gov't Mule fans a glimpse back to two-thirds of the original live up of the band with Warren and Allen Woody. Sadly this is one of a limited numbers to listen to the bass playing of Allen Woody in a live format on an official release.

The Allman Brothers Band – Live at Great Woods is available now.
Track listing:  
–Statesboro Blues
–End Of The Line
–Blue Sky
–Midnight Rider
–Going Down The Road
–Hoochie Coochie Man
–Get On With Your Life
–In Memory Of Elizabeth Reed
–Revival
–Jessica
–Whipping Post