In the 483rd Episode of the Iron City Rocks Podcast we welcome Amos Lee.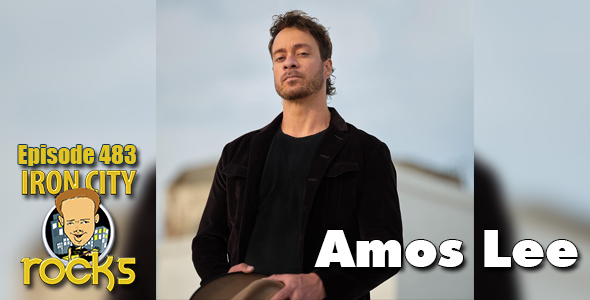 In Episode 483 of the Iron City Rocks Podcast we welcome Philadelphia's own Amos Lee to the podcast. Amos is currently on tour supporting his album Dreamland (with a stop at the Byham Theater on April 20). Amos shares with us insight into the inspiration for his latest album, how a producer can shape a song with instrumentation, and thoughts on how his lyrics are interpreted by the listener
We are then joined by Deborah Bonham of the band Bonham-Bullick. Deborah and Peter Bullick and not only a husband and wife but also share the relationship of singer and guitar player. We talk about Deborah's career, the band's work with Paul Rodgers and how Peter and Deborah make their collaboration personally and professionally work.
Finally we are joined by Rick Ventura of the band Riot Act. Riot Act was founded by former Riot V guitarists Rick and Lou A. Kouvaris. Rick talks about putting together, the band's debut album, losing Lou during the process and the band's plans going forward.
Podcast: Play in new window | Download