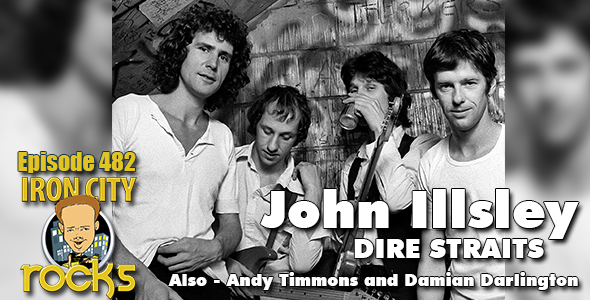 In Episode 482 of the Iron City Rocks Podcast we welcome from Dire Straits bassist John Illsley. John recently published is memoirs My Life in Dire Straits: The Inside Story of One of the Biggest Bands in Rock History which is available now from Diversion Books. John talks to us about the process of writing the book, some great memories of Dire Straits, various Dire Straits tributes and his new album VIII.
We are also joined by Andy Timmons who will release his latest album Electric Truth on April 1st. Andy talks about his influences as a player, the contrast of his solo playing to his work in Danger Danger and much more.
We are then joined by Damian Darlington to discuss Brit Floyd's 2022 US Tour. Brit Floyd is currently on the road and will be in Pittsburgh for two shows at the Benedum on April 15 and 16.
Podcast: Play in new window | Download