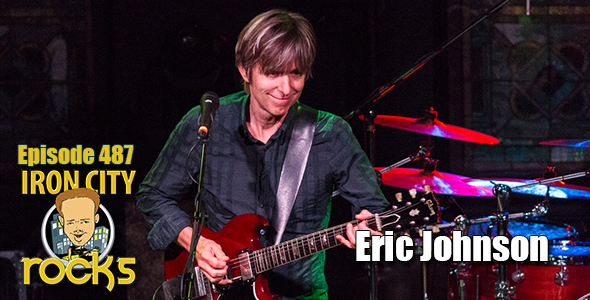 In Episode 487 of the Iron City Rocks podcast we welcome back Eric Johnson. Eric is set to release two new albums on July 29 as well as a bonus download of bonus tracks for those that preorder The Book of Making and Yesterday Meets. Eric talks with us about getting this mass of material ready, issues involving his touring schedule, his classic tone and so much more.
We are then joined by Derek Day of Classless Act. Recorded just prior to the release of their debut album Welcome to the Show and their slot on this summer's Stadium Tour with Motley Crue and Def Leppard, Derek talks to us about how the band prepared for what appears to be the slot of a lifetime.
Finally we introduce you to Italy's Celtic Rock band Uncle Bard & the Dirty Bastards. The lads talk to us about their upcoming The Story So Far which is a bit of a best of album of their first three indie releases.
Podcast: Play in new window | Download