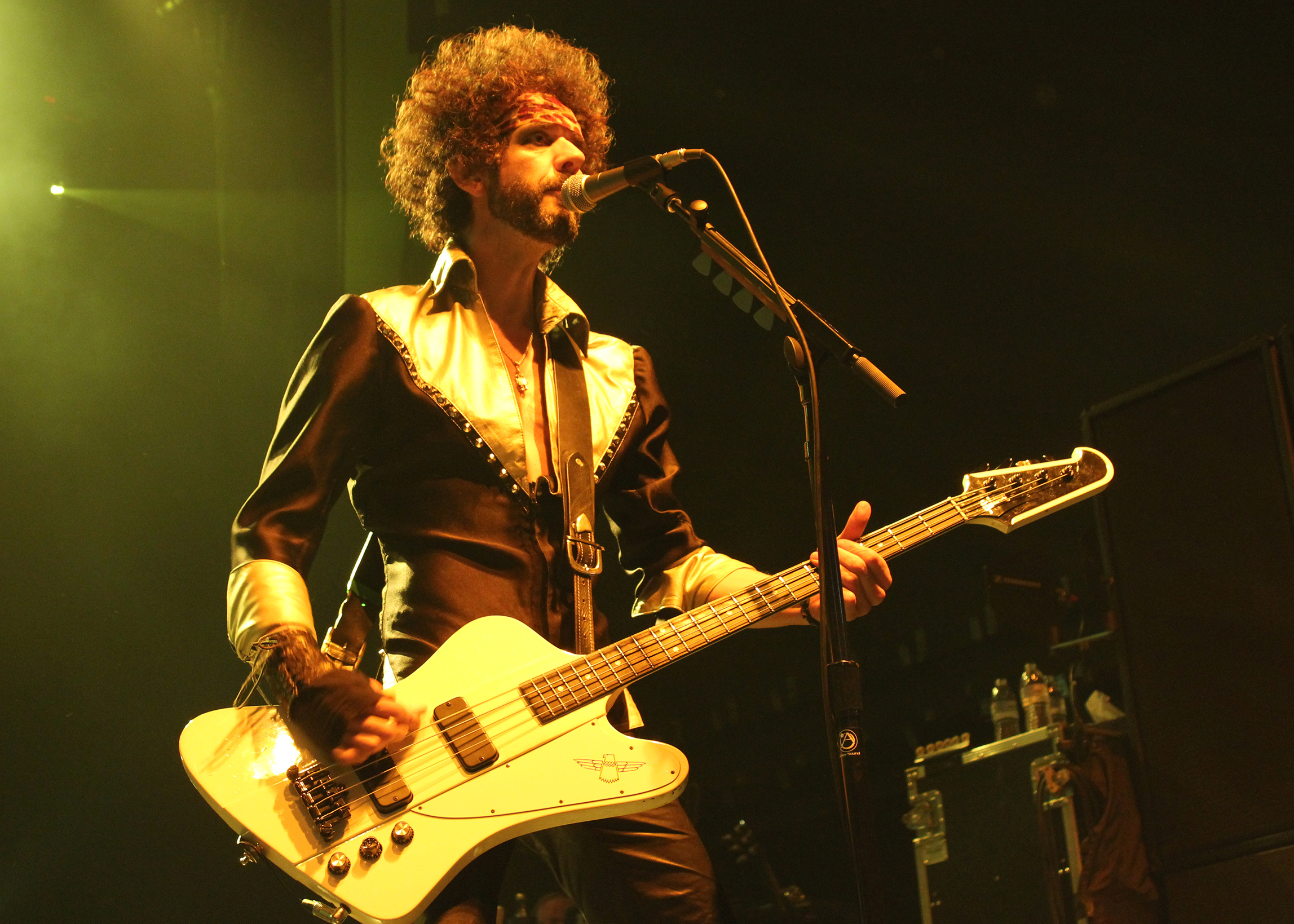 Thank you Frankie for taking the time to speak with us today.
Whatever, just get on with it ….(just kidding!)
The Darkness collectively has always followed in the British Glam tradition of bands like Sweet, Slade and Mott the Hoople. Growing up what were some of your personal influences?
Adam Ant. The Police. Imagination. Propoganda. But my biggest personal influence was Kenny Dalglish.
You had left the band in 2005 just prior to the band dissolving. Was it a difficult decision for you six years later you decided to reunited with the Hawkins brothers?
It was emotional. There was so much baggage to deal with; I felt more like a bellboy than a bass player!  The laughter returned pretty sharpish though.  How could it not playing the music that we play?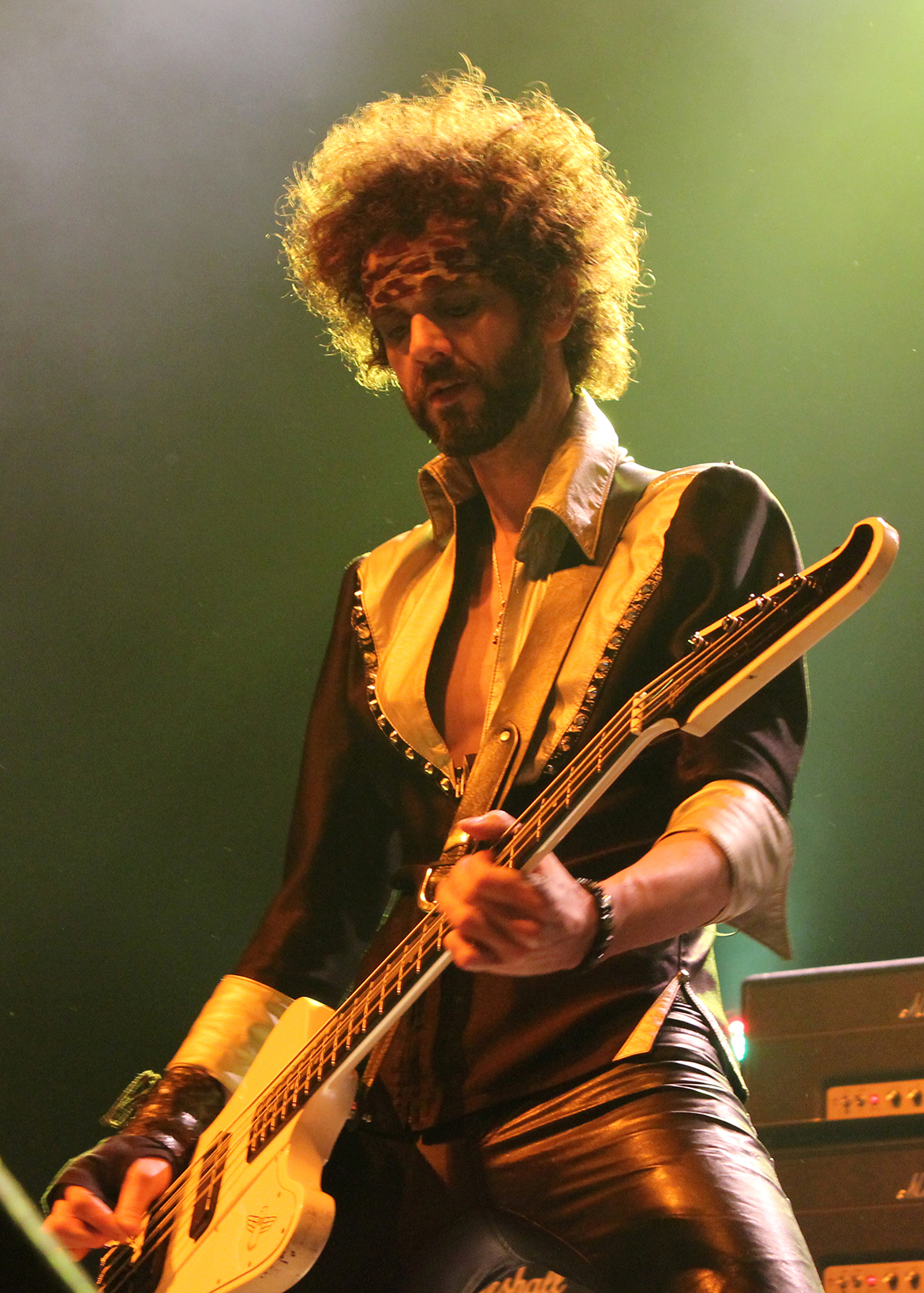 The Darkness has seen the most change over the years behind the drums. How has working with Rufus (Tiger Taylor) gone thus far?
I've said it twice and now I shall repeat thricely: he is our guilty treasure.  Our midlife crisis one could almost say. But it's more than just a sordid affair, and Rufus means more to us than a mistress ever could.  This ones for keeps. Coz we're in luuurvvve…
The new record, Last of Our Kind, sounds fantastic. Now that it has been out for some time and you can look at it a bit more objectively, how does it compare to the first three albums to you?
Permission to Land is an excellent sparkling Pink Rosé, one that surprised people who normally don't like Rosé. One Way Ticket is a crystal decanter full of Blue Nun. Hot Cakes a reliable Pinot Grigio. Our new album is a fine robust red, I'd say a Châteauneuf-du-Pape.
Looking back now some 15 years since the band was formed, where you surprised by the response to the band specifically in the United States?
No not at all.  We have all the ingredients to be a success in this country, we just haven't managed things properly, or had a cohesive strategy to follow up our initial success. Plus we broke up for 7 years!
We're ready now though with our best line up, production, lights, wardrobe, management and record company.  Our shows on this tour have been the best ever.
The next album will be frighteningly good.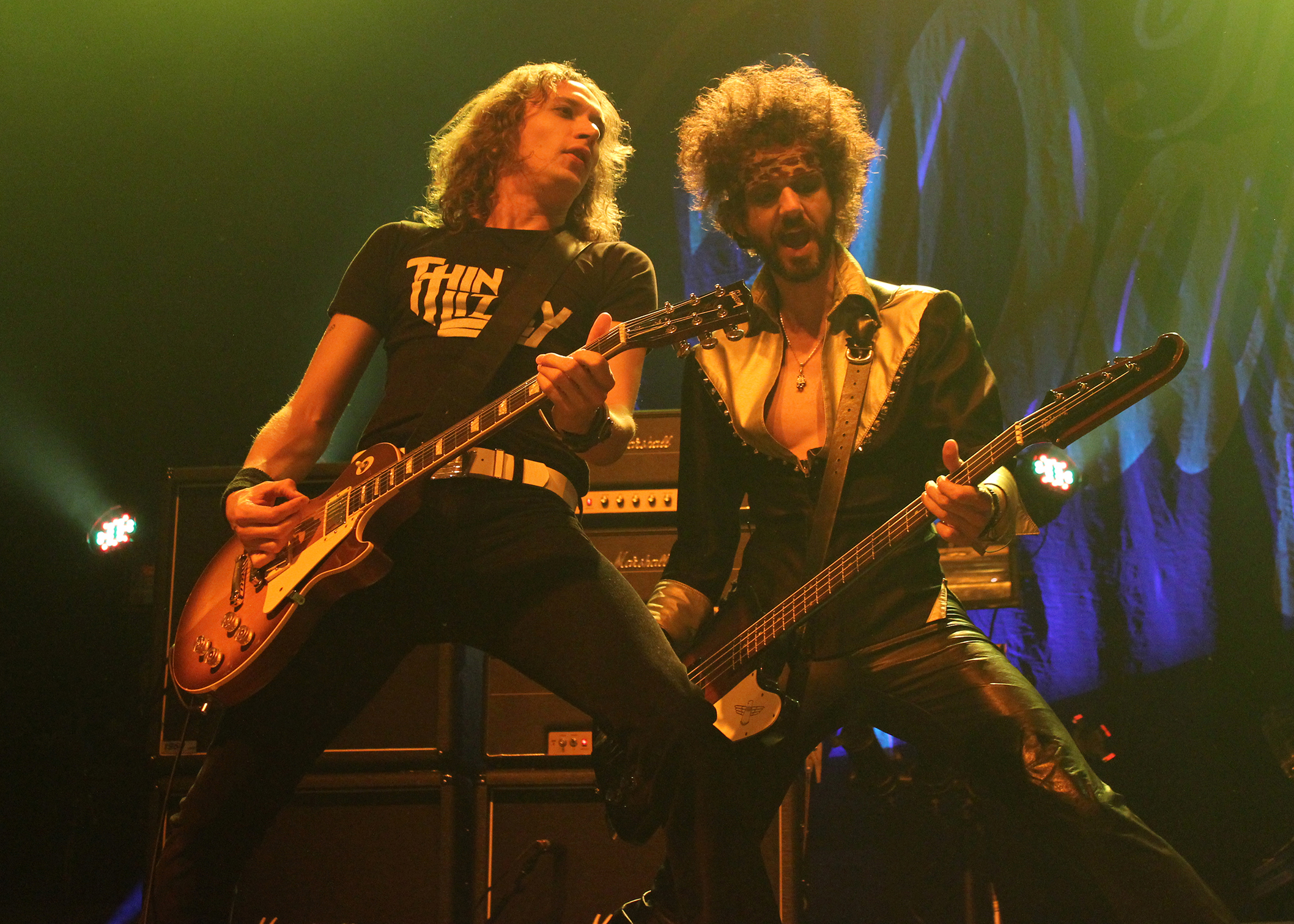 What is it in particular about the Gibson Thunderbird that drew you to it?
I enjoy grappling with it. It's awkward, raunchy and yet rather delicate. A sensitive brute of a bass – or am I projecting here? Am I in fact grappling with myself?
The band has just started a month long run of US dates. Will your set be heavier on the new album or more of a "best of" set?
The set will consist of our 20 finest songs, nothing more nothing less. At least four of those come from our fourth album.
The Darkness play Altar Bar on 10/24 on their Blast of Our Kind tour with special guests These Raven Skies.   Tickets are available at ticketfly.com.