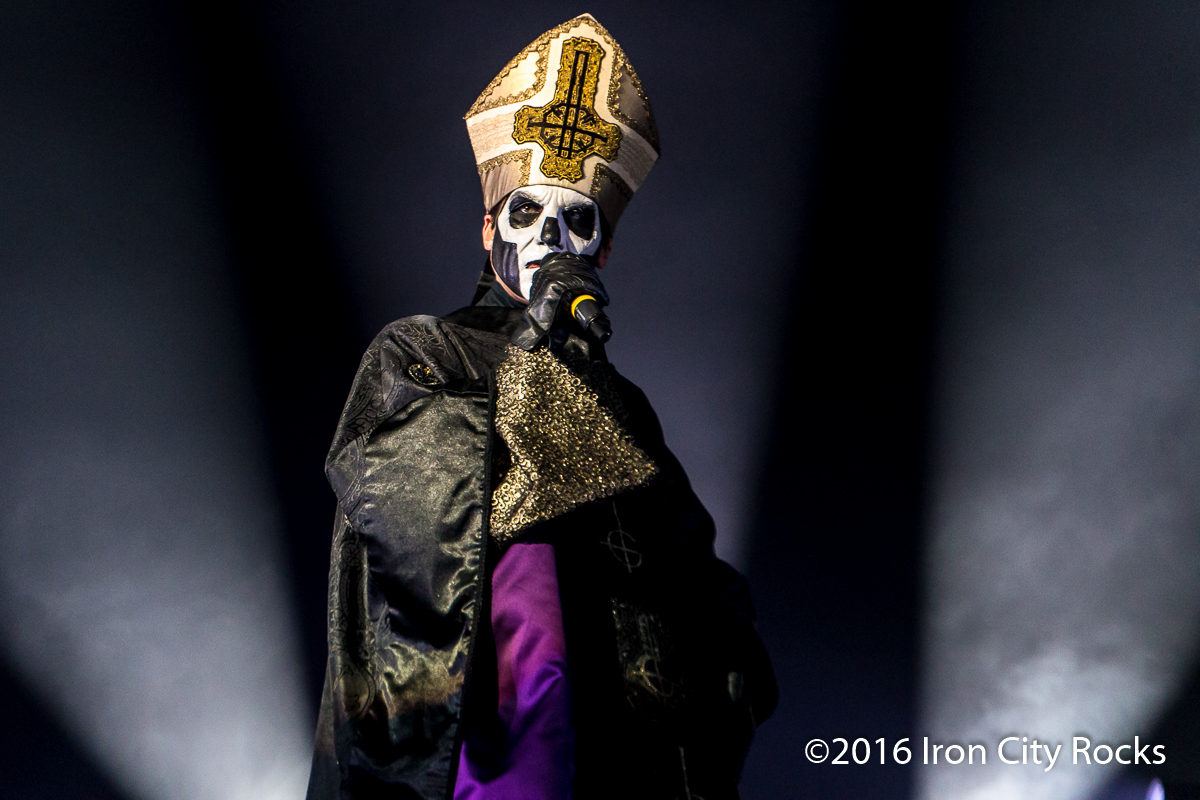 Ghost's Popestar Tour held mass at Stage AE and it was one of the most entertaining shows of the year. Ghost, who won a grammy last year for their song "Cirice" recently relesased an EP called Popestar  and it has the Swedish band picking up where they left off.
Pittsburgh's Zombi landed the opening slot for the first few shows on the tour and they were the perfect band to set the mood.  Comprised of two musicians – Anthony Paterra and Steve Moore – the played a unique and haunting instrumental synth based brand of music that was the perfect soundtrack for the start of the show.  A lot of people in the crowd were anticipating the band and they were great to listen to.
Before long the lights dimmed and Jocelyn Pook's disturbingly scary instrumental "Masked Ball" started playing through the speakers.  The crowd cheered in anticipation as the Nameless Ghouls filed on stage and started playing "Square Hammer" off of their new EP.  The enigmatic Papa Emeritus III transfixed the crowd as they continued their set drawing heavily from 2015's Meliora.  Stands out included the "Cirice," the epic "Year Zero," "Absolution," and "He Is."  While the set was largely similar to the set they played almost exactly a year ago, this band never gets old.
Zombi at Stage AE
Ghost at Stage AE