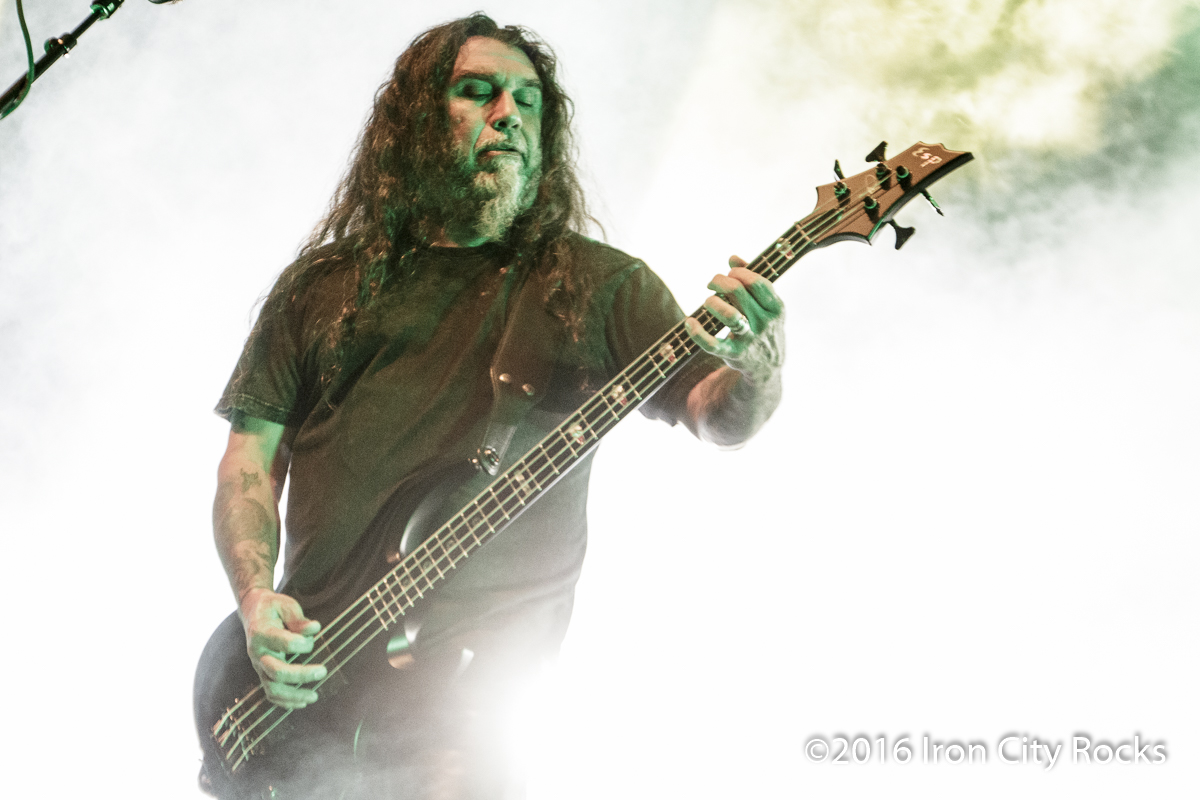 Three of metal's most influential bands stopped at Stage AE last week – Slayer, Anthrax and Death Angel reminded the sold out crowd what metal is all about in a high energy show that had everyone moshing.
Death Angel was up first and the did not disappoint.  I first saw Death Angel over 25 years ago at City Limits in Penn Hills, they were touring in support of Act III and I immediately became a  fan.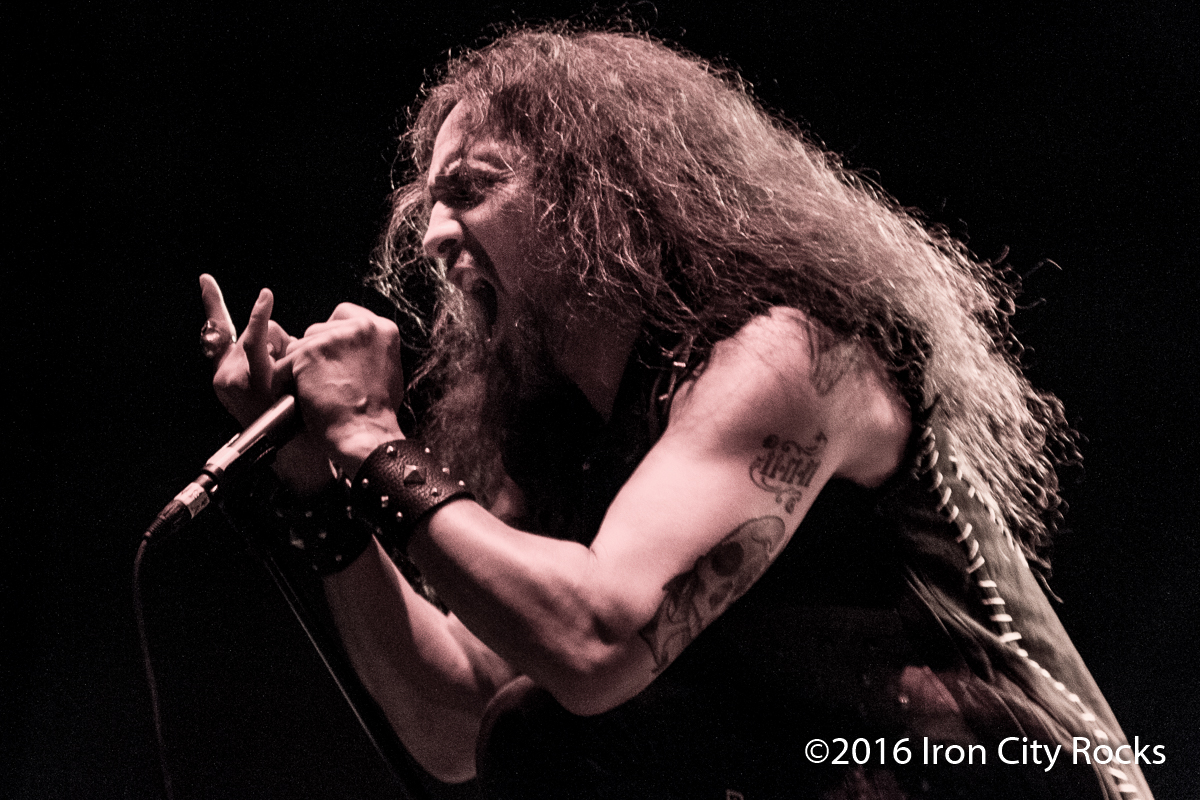 All this time and they still sound just as good and just as heavy.  Starting off their all too short set with "Evil Priest" off their 1987 debut album The Ultra-Violence,  the band then proceeded to rip through a song from their most recent albums.  While their newer songs are great I do have to say I was disappointed that some of the classics were not played.  Hopefully we can get Death Angel back on a headlining tour sooner rather than later.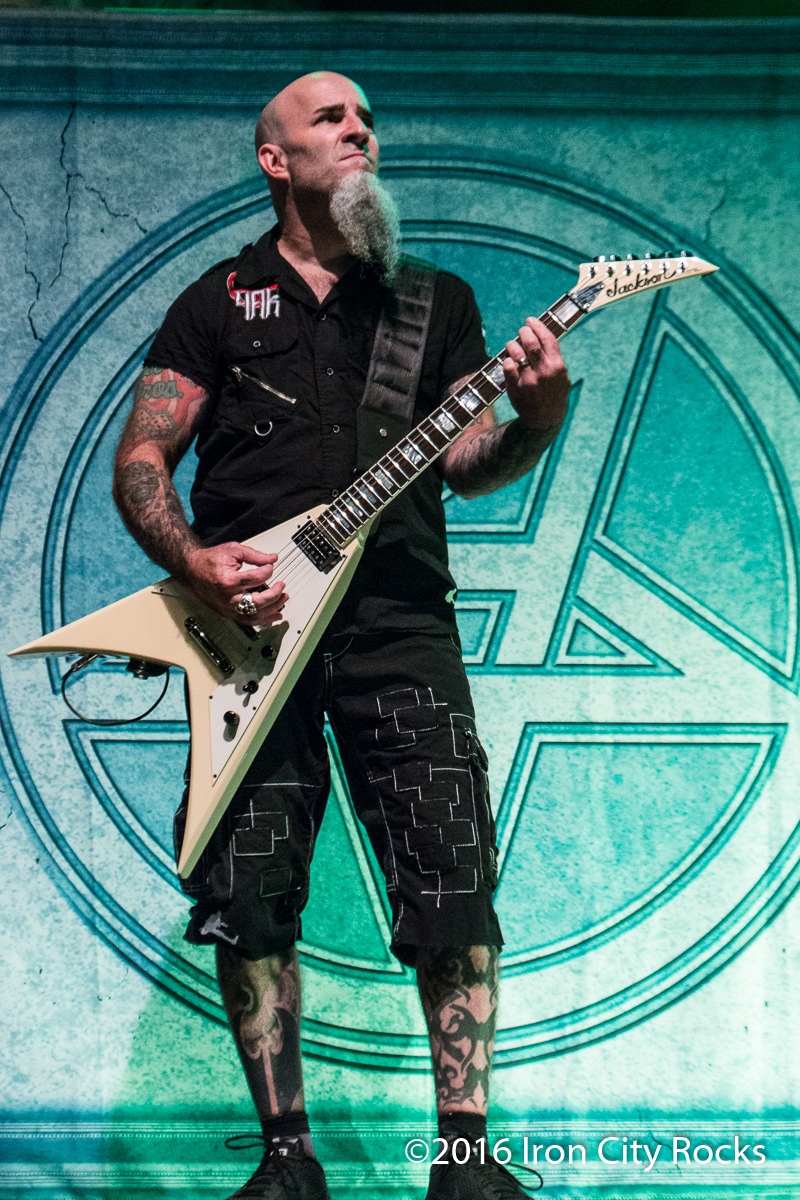 Making their second stop at Stage AE was Anthrax.  They last graced the stage here in January on tour with Lamb of God and it was great to see them again.  This time they had more songs from their excellent new album For all Kings mixed in with a select few classics.  Songs like "Monster at the End" and "Breathing Lightning" sounded right at home with classics such as "Caught in a Mosh," "Anitsocial" and "Indians."  The band sounded tight and the crowd was moshing it up as always.
Slayer was up next.  The curtains came down to the thunderous riffs of "Repentless" and the crowd went nuts.  The band was fast, brutal and on point as the ripped through a stunning set of songs off their newest album Repentless mixed in with all the staples such as "War Ensemble," "Mandatory Suicide" and "Season's in the Abyss".  All in all it was a great night for metal.
Slayer at Stage AE
Anthrax at Stage AE
Death Angel at Stage AE