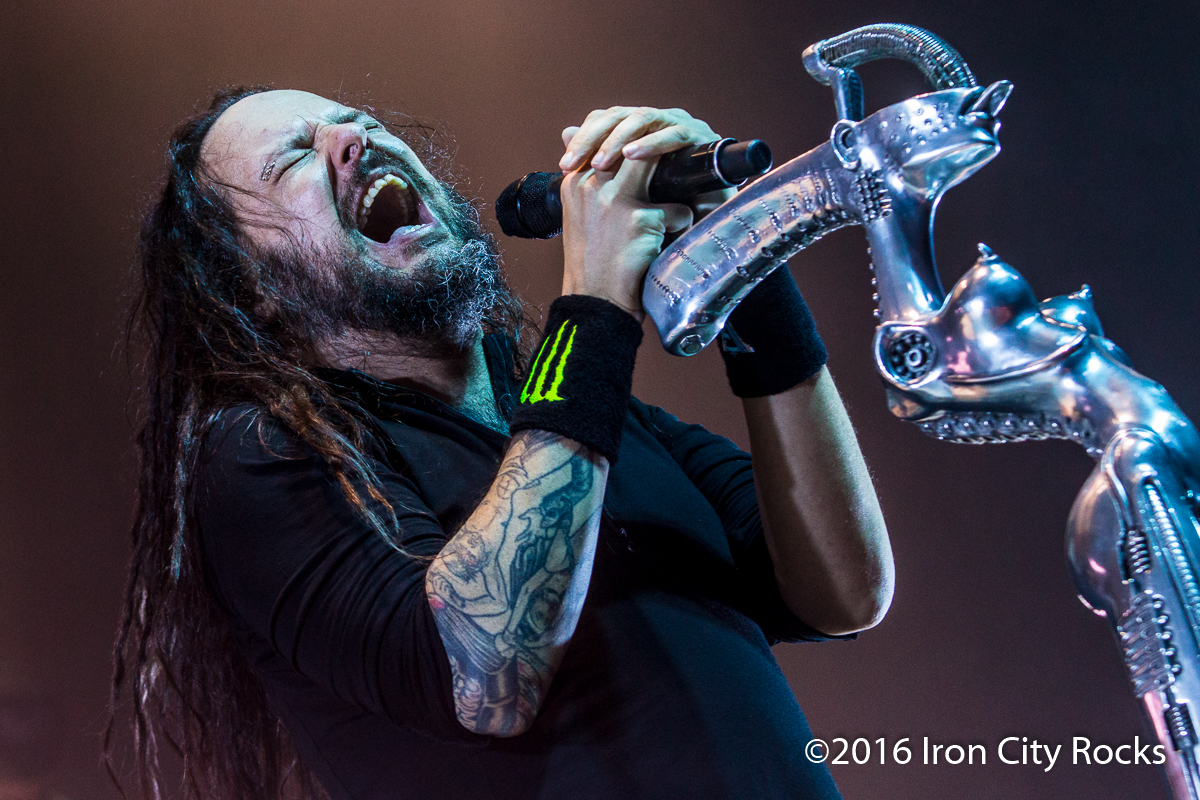 The Return of the Dreads Tour featuring Korn, Rob Zombie, and In This Moment stopped at First Niagara Pavilion this past week and brought with it three of the top bands in music.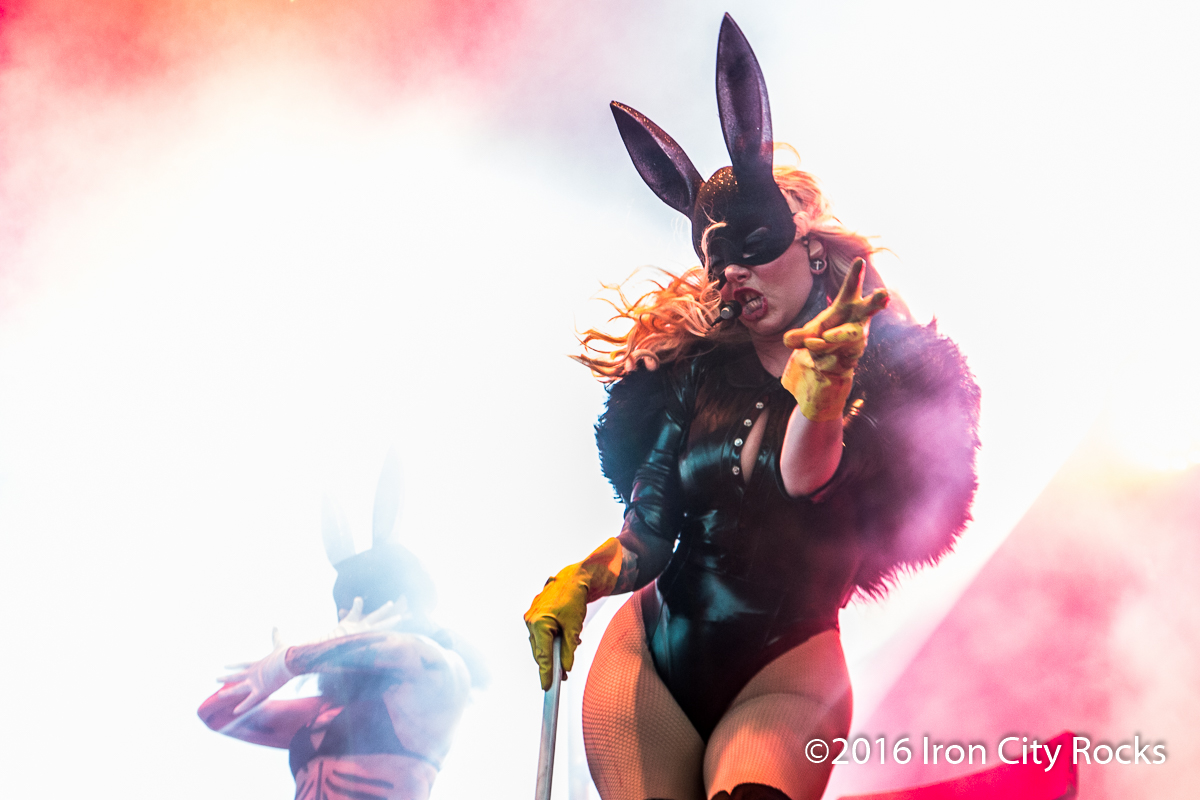 In this Moment started the evening off early bringing their larger than life stage show featuring back up dancers, masked musicians and the ever charismatic front woman Maria Brink.  Starting the set with "Sick Like Me" from their most recent album Black Widow, the band ran through a quick set of songs drawn from both Black Widow and Blood.  With costume changes  between every song Maria owned
the stage as the rest of the band (Chris Howorth, Randy Weitzel, Kent Dimmel and Travis Johnson) kind of fell into the background, although she did bring Pittsburgh born guitarist Randy Weitzel front and center to sing him happy birthday.  Over the last few years the stage show and theatrics have grown considerably, and Maria and company have gathered quite the following.  It was a good way to start of the evening and get everyone warmed up for the main events.
With Korn and Rob Zombie trading the headlining spot Pittsburgh was Korn's turn to close out the evening so Rob Zombie was up next.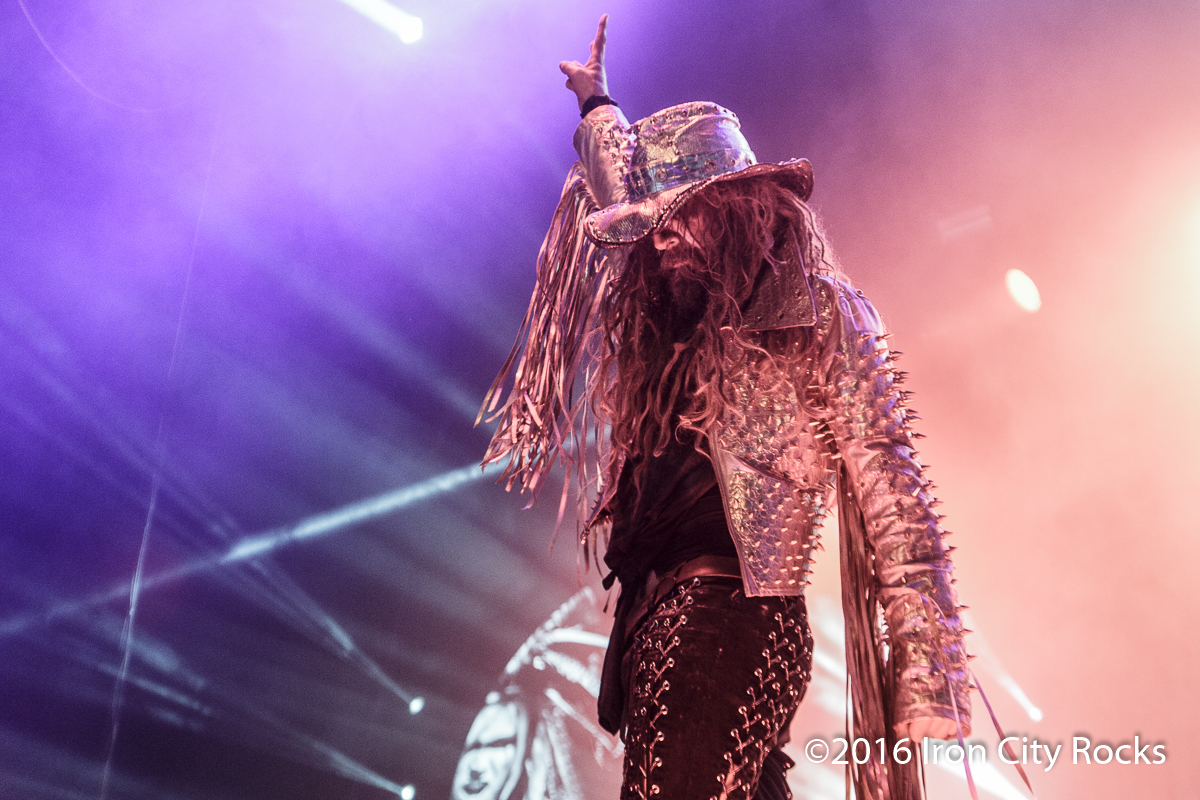 Always the showmen the band came out to "Dead City Radio and the New Gods of Supertown".  With a horror movie theme on stage and a very impressive light show Zombie ran back and forth the stage like a bat out of hell.   Drawing on songs from his solo career and his time inWhite Zombie he threw in a few covers as well including Ton Loc's "Wild Thing".  Guitartist John 5 played a very cool guitar solo while Rob Zombie ran through the crowd before tearing into the classic "Thunder Kiss '65."
Korn, the least theatrical of the evening's bands, was up next and they did not disappoint.  Starting off out the gate hitting with "Right Now" the band delivered an onslaught of giant sound driven by the bass of Fieldy, the drums of Pittsburgh's Ray Luzier and the twin guitar acrobatics of Head and Munky.  Highlights from their set included "Here to Stay," "Coming Undone," "Blind," "Got the Life" and of course "Freak on a Leash."  The band also played  "Rotting in Vain" from their upcoming release The Serenity of Suffering, which sounded right at home with all the heavy classics from their back catalog.
All three bands sounded great and Korn and Rob Zombie both sounded better than ever.  There are only a few dates left on this tour, but it was a great way to end a great summer.  Check out pics from all three bands below.
Korn at First Niagara Pavilion
Rob Zombie at First Niagara Pavilion
In This Moment at First Niagara