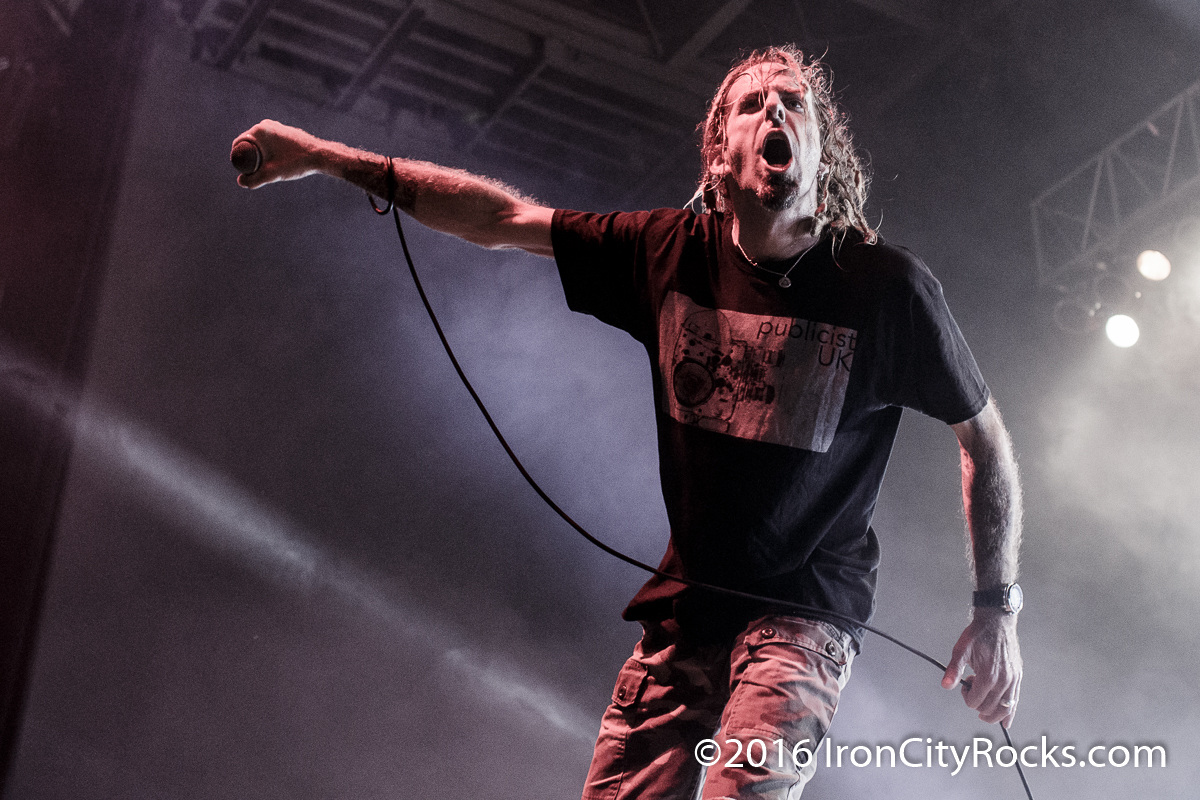 – Lamb of God kicked off their winter tour to a sold out crowd at Stage AE and brought the roof down.  With a bill consisting of Power Trip, Deafheaven and Anthrax this a show that was not to be missed.  Power Trip got the evening started with a classic thrash sounding set that got the crowd into a fury.  Deafheaven has a great sound but the crowd took some time to warm up to these guys.  Bathed in blue or green backlights the band sounded tight and had won the crowd over by the end of the set.  Both bands deserve a lot of credit.  It is not easy to open up for 2 of metals premiere heavy weight bands, but they each held their own and undoubtedly won over many new fans.
Anthrax was up next and these guys never disappoint. Opening with "Fight 'Em 'Til You Can't" and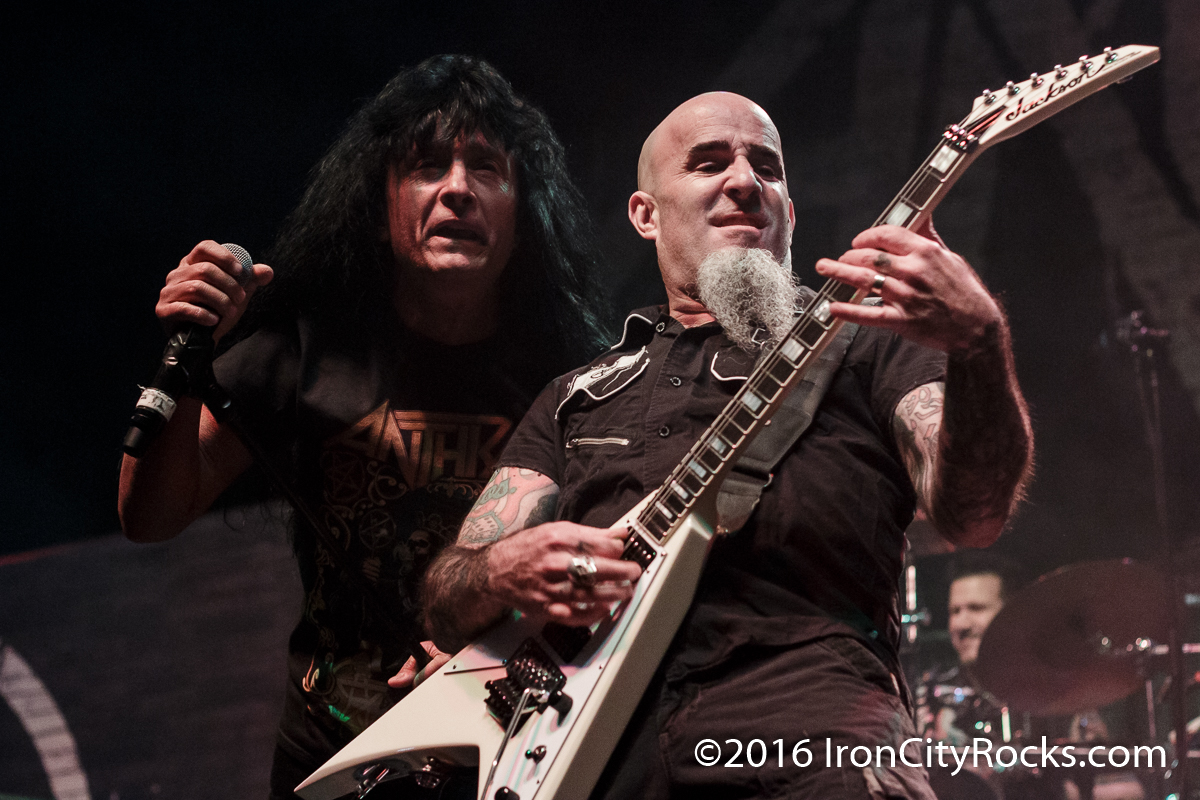 going right into "Got the Time," the band was on fire and the crowd was insane.  They played plent of classics like "Caught in a
Mosh," Anti-Social" and "Among the Living" as well as a new track "Evil Twin" off of their upcoming album For All Kings (which is incredible.)  For as long as these guys have been around (going on 35 years) Anthrax plays with an intensity that is hard to beat.  They always sound fresh and always put on a great show.
Lamb of God hit the stage next coming out to "Desolation" and continued to rip through an intense set full of tons of energy and heavy riffs.  The band played classics such as "Walk With Me in Hell" as well  a selection of songs from their newest album VII: Sturm Und Drang  including two songs that made their live debut – "Overlord" and  "Erase This."  Randy Blythe is an amazing and captivating front man and the rest of the band provides a musical soundscape that lifts Lamb of God to the top.  It is no wonder that this show is selling out.
Lamb of God at Stage AE
Anthrax at Stage AE