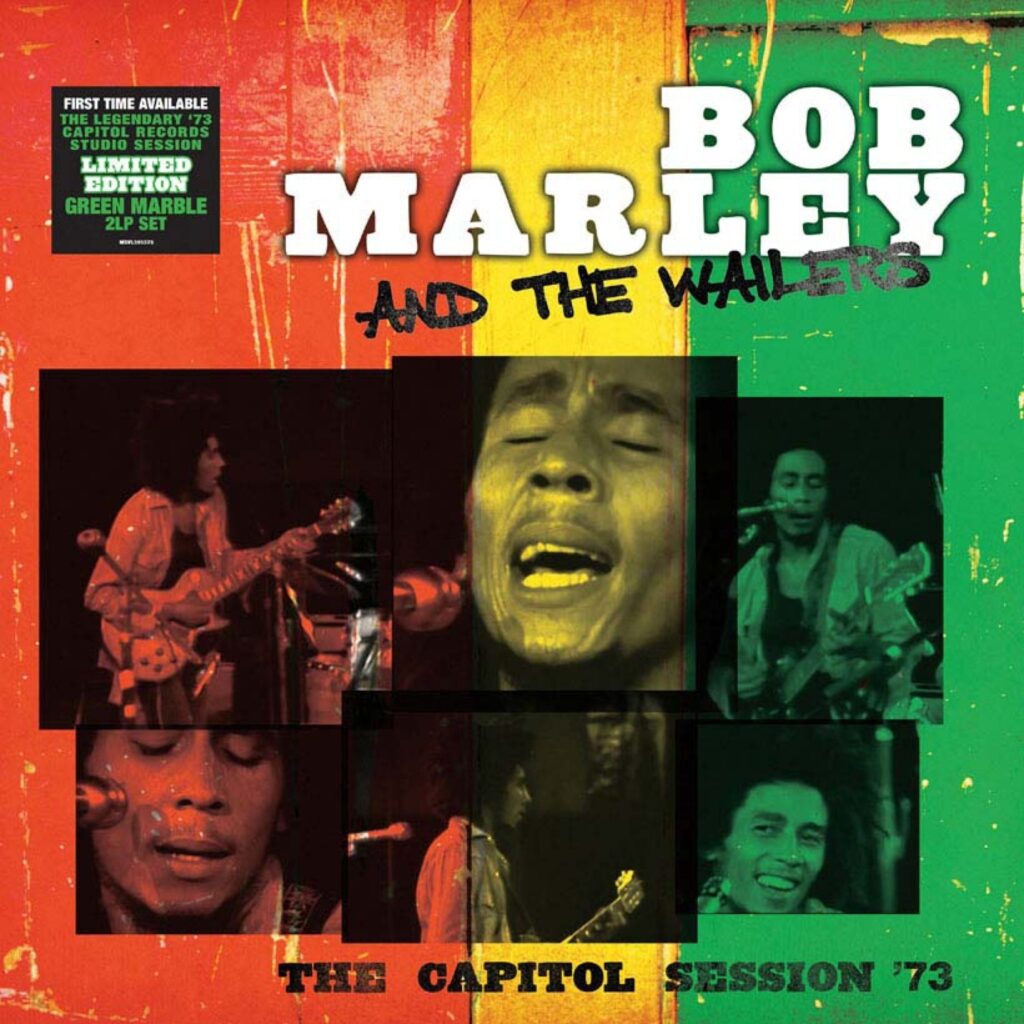 In 1973 Bob Marley and the Wailers found themselves kicked off the Sly and the Family Stone tour for overshadowing the headliners with nowhere to go. So they found their way Capitol Studios and made the best out of a tough situation. On September 3, 2021 the film will make it's debut on The Coda Collection ($4.99 per-month ad-on to Amazon Prime Video) streaming service. On the same day Tuff Gong Records will make it available on CD, DVD, Vinyl and Streaming services.
The band at the time consisted of Peter Tosh, Joe Higgs, Aston Barrett, Carlton Barrett, and Earl "Wya" Lindo and interesting to note that Peter actually sings lead vocals the song, "You Can't Blame the Youth". What band leader these days would let his guitarist sing in a band with his name on the marquee? What it goes to show is the obvious comfort this group of musicians had for one another. There is no audience in play, just a group of musicians communicating through their music and facial expressions. The focus in clearly on the vibe and songs. There is no concern about a visual element but that was what makes it such a fascinating watch and an amazing listen. During the beginning of "Slave Driver" you can hear Bob talking to the band members.
You have to give credit for Aston "Family Man" Barrett for the military style helmet he was sporting on the bass. "Midnight Raver" really shows as having an amazing groove to it. This might be the best version of "Stop That Train" I have personally every heard from the band. If "Kinky Reggae" doesn't have you bobbing your head, there is something wrong with you or your neck. "Stir It Up" sounded so difference because the bass was much lower in the mix that that of say the Legend album. It was cool to have something sounding so different to the sound burnt in your head.
The two album, green marble vinyl edition looks amazing. The film is pushing 50 years old so it stands to reason that DVD is the physical medium of choice and no blu-ray is available.
Track Listing
1. You Can't Blame the Youth
2. Slave Driver
3. Burnin' and Lootin'
4. Rastaman Chant
5. Duppy Conqueror
6. Midnight Raver
7. Put It On
8. Stop That Train
9. Kinky Reggae
10. Stir It Up
11. No More Trouble
12. Get Up Stand Up