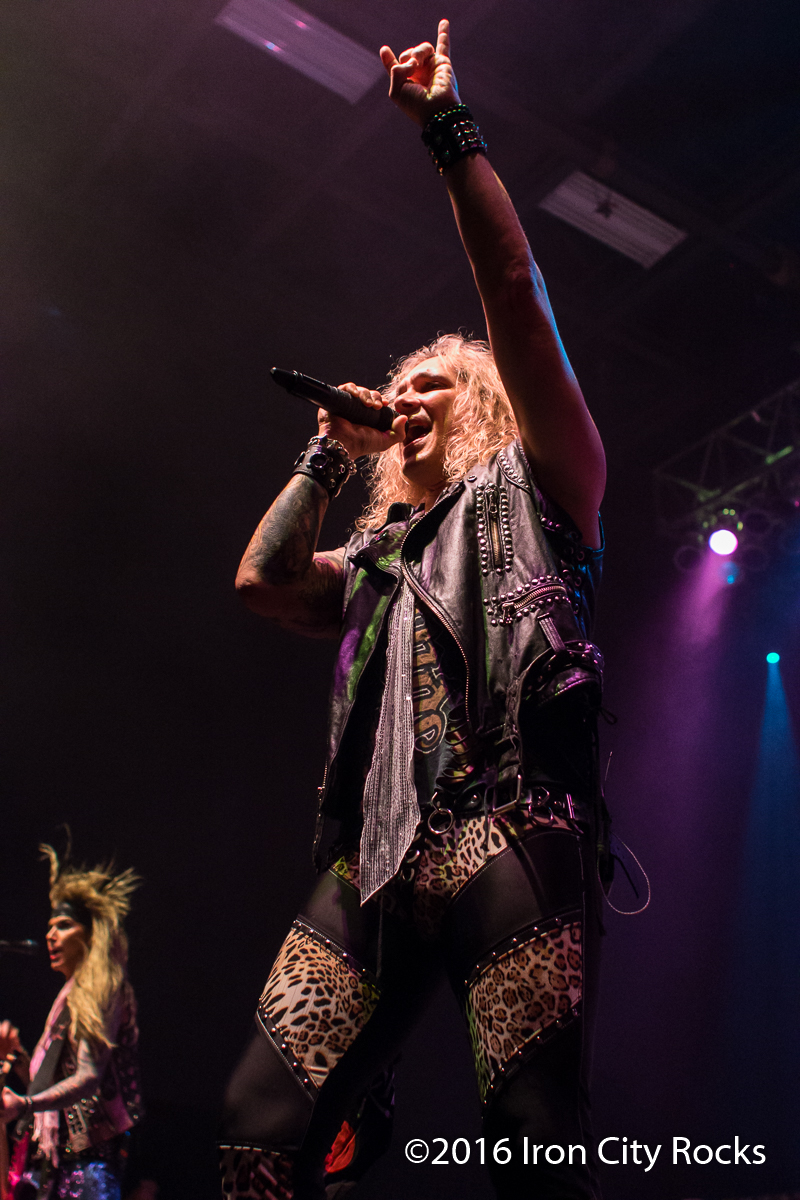 Steel Panther roared into Pittsburgh's Stage AE through one hell of a party.  Known for their over the top show, x-rated lyrics and hysterical stage banter it is hard to not have fun at a Steel Panther show.  Storming onto the stage with the song "Eyes of the Panther" the band took control of the evening and did not let up.  Aside from being funny as all hell these guys are also super talented, especially Satchel on guitar who had a very entertaining guitar solo where he ended up playing drums along with his guitar.
When the band isn't busy playing their 80's inspired x-rated music the members are either grooming themselves, making fun of each other or propositioning every girl in attendance, which ultimately ends up with the band inviting just about every girl within reach of the stage up on the stage to dance, flash the audience and sing along.  This usually culminates with their classic "17 Girls in a Row."
Highlights from the show included "Turn out the Lights," "Girl from Oaklahoma," "Death to all but Metal" and the ultimate party anthem "Party All Day."
If you have never seen Steel Panther live do yourself a favor and get to one of their shows ASAP, (unless of course you are easily offended,) it is one hell of a party.
Steel Panther at Stage AE