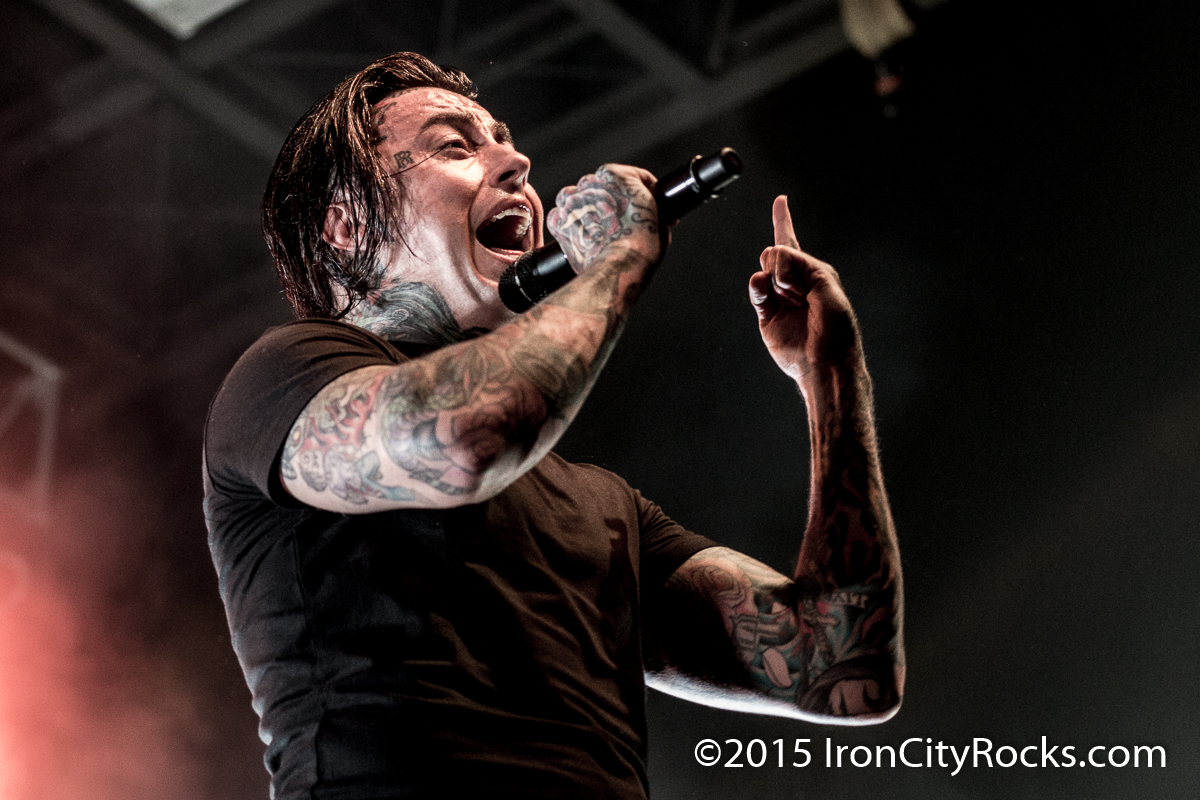 The Supervillains Tour featuring Falling in Reverse, Attila, Metro Station and Assuming we survive hit Stage AE this past Friday night with a giant ball of energy.
Assuming We Survive got the crowd warmed up with an very energetic set.  The band was well received by the crowd who showed their appreciation with a massive wave of crowd surfers toward the end of their set.   IT was a great way to start of the evening.
Metro Station featuring Mason Musso and Trace Cyrus (brother of Miley and son of Billy Ray) played an inspired set.
Attila was up next, however vocalist Chris Fronzak had to leave the tour because his son was about to be born.  Filling in for him was Jayden Panesso from the band Sylar.  While the band played great it was obvious that Panesso had little time to practice, often reading the lyrics from sheets taped to the floor.  However this did not stop them from playing a great set.
Falling in Reverse hit the stage to the song "God, If You Are Above…" and immediately the crowd went insane.  Ronnie Radke is a great front man who kept the crowd engaged their entire set with his intensity and strong stage presence.  New guitarist Christian Thompson replacing Jacky Vincent was also amazing to watch.
The tour is wrapping up in the next few days, but Falling in Revers will be on the road a few more weeks on their Christmas Vacation tour.
Metro Station at Stage AE
Attila at Stage AE
Falling in Reverse at Stage AE