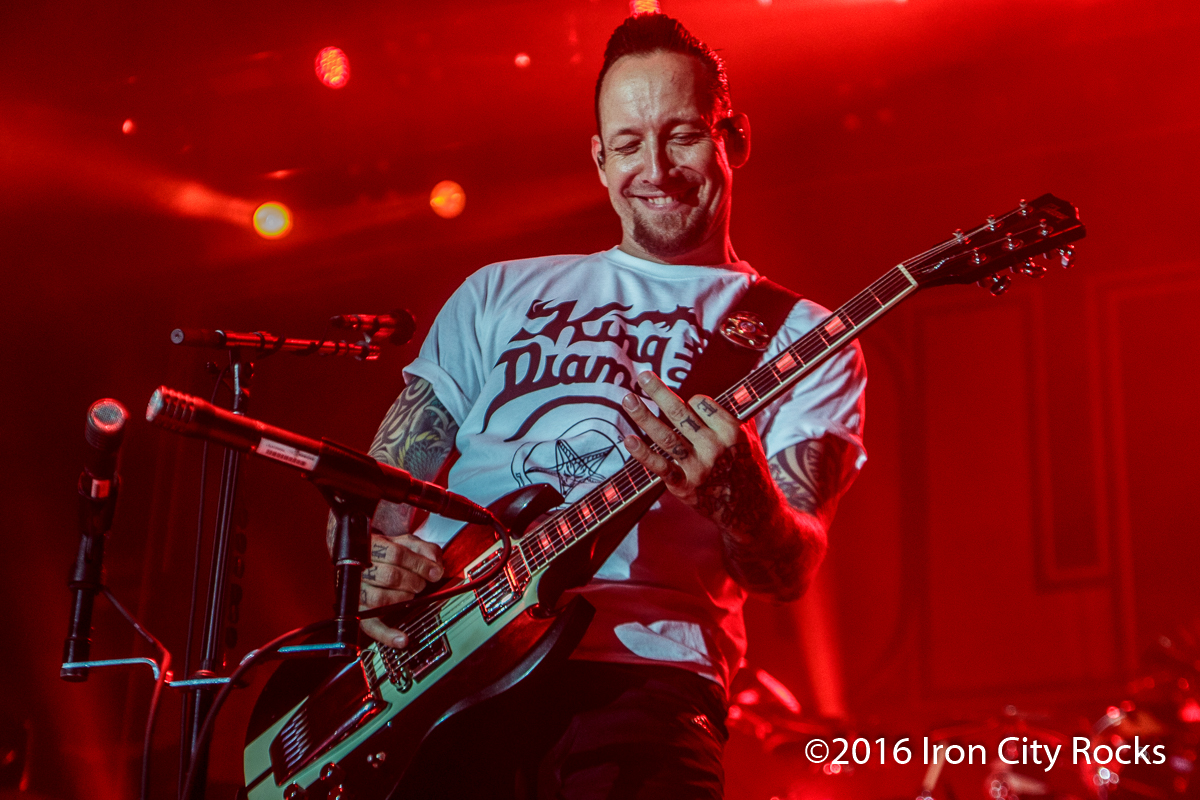 Volbeat headlined an evening of great metal this past Thursday at Stage AE, bringing Killswitch Engage and Black Wizard.  Even though it was already a scorcher of a day these three bands managed to turn up the heat even more.  Black Wizard from Vancouver got things rolling with a fantastic set.  Their music which sounded heavily influenced by early Metallica blended with Black Sabbath was just the right thing to get the crowd warmed up.  Their set was extremely energetic and a good sign of things to come.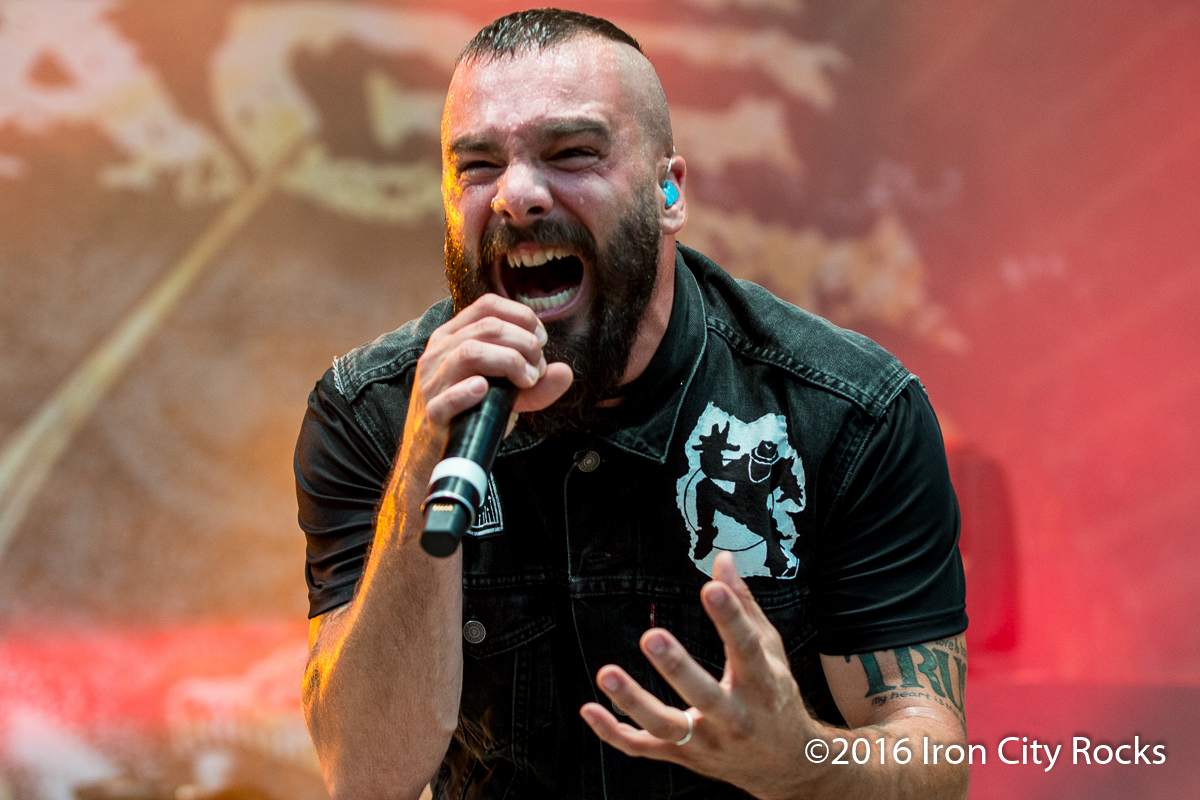 Killswitch Engage was up next.  The band exploded onto the stage with "My Curse", "Strength of Mind", and "Beyond the Flames."  Singer, Jesse Leach is a ball of energy on the stage and sings with a lot of emotion that really shows through with his performance.  Killswitch is one of those bands that are fun to watch and contagious to listen to.  They even threw in a great cover of Dio's "Holy Diver."
Volbeat finally hit the stage with their brand of music that is best described as Johnny Cash meets Slayer.  Starting off with "The Devil's Bleeding Crown," the set drew heavily from their latest album Seal the Deal & Let's Boogie.  All of their albums were represented though with Lola Montez being a standout.  Ripping through a great 16 song set it was the perfect capper to a hot summer night.
Volbeat at Stage AE
Killswitch Engage at Stage AE