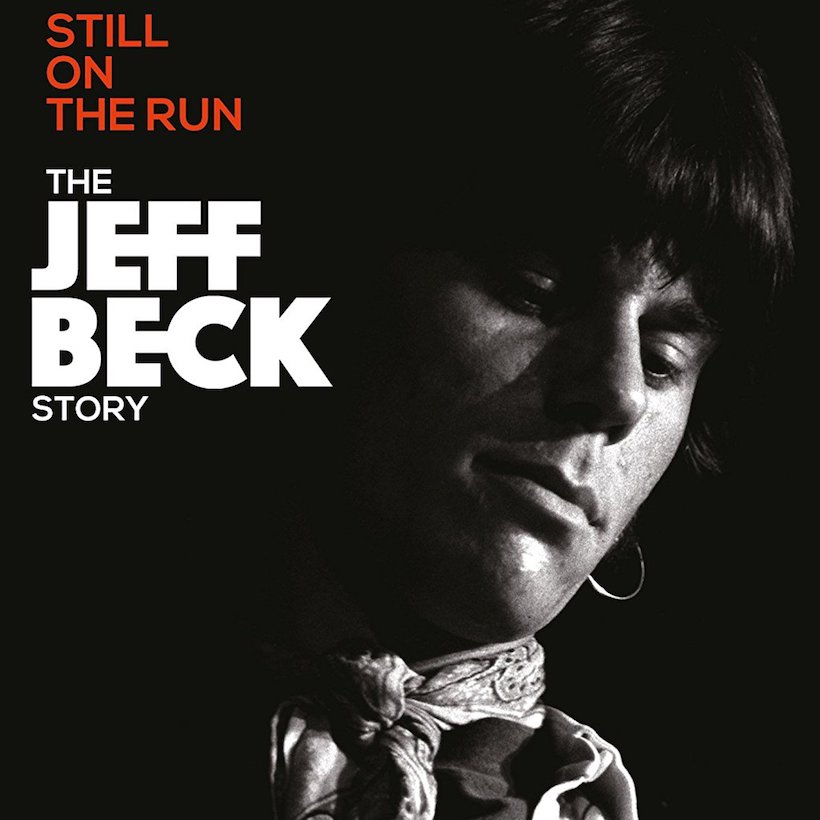 Growing up and discovery music in the 1980's, Jeff Beck was a name you heard spoken of with great reverence by guitar heroes of the day but not someone you heard flooding really any format of terrestrial radio including classic rock. He was an easy player to overlook and under appreciate. You were certainly aware he had been the second leg of the triple-crown that was the Yardbirds and for most of us, that was about it. New from Eagle Rock Entertain comes Still On The Run: The Jeff Beck Story. If you have never taken the time to dig into Truth, Wired or Jeff Beck's Guitar Shop this might just be the perfect introduction to man that has taken the guitar into places that others dare to go.
The director takes on a journey through Jeff's career that starts with his early teenage years and his friendship with another pioneer, Jimmy Page. Eric Clapton shares his insight and memories of going to see Jeff knowing that the band was going to use him as his replacement in the Yardbirds. From there Sir Rob Steward and the Rolling Stone's Ronnie Wood talk about the forming of the first incarnation of the Jeff Beck Group. For any mortal you could stop that. But the audience is treated to such warm and genuine accolades from David Gimour, Joe Perry, Slash, Jennifer Batten, Beth Hart, Jan Hammer and many more. The film walks you right up to Jeff's latest release, 2016's Loud Hailer. You also go into Jeff's love of cars to better understand the human.
As a fan of music this film very nicly explains the evolution and the inspiration for all the incarnations of Jeff Beck. There is no single album or hit single that allows you to say "this is the definitive Jeff Beck". The Jan Hammer collaboration sounds little like the bluesy strains of the Truth album. But through the words of his contemporaries you are given a real understand about the commonalities that really do get to the heart of what Jeff does like no other. The phrasing, the tremelo, the vocal-like approach, that's what makes Jeff frankly Jeff.
Included is a 21 minute performance from the 2007 Montreux Jazz Festival. If you are even mildly curious or a life-long Beck-a-holic this is wonder 90 minute film that makes you feel like you walk away knowing more deeply the musician. It isn't just a 90 minute film with empty praises of an artist that had their moment of glory.
Still On The Run – The Jeff Beck Story by Jeff Beck on VEVO.